Señorita Extraviada
2002, NR, 74 min. Directed by Lourdes Portillo.
Señorita Extraviada (Missing Young Woman) is the latest project from Oscar-nominated filmmaker Lourdes Portillo. Her film investigates the disturbing 12-years-and-still-counting mystery of the disappearance, rape, and murder of more than 270 young women - mostly maquilladora workers - in the Mexican town of Juarez, just across the border from El Paso. All slender, dark-skinned, and long-haired, the woman began disappearing in 1990, all victims of brutal murders and mutilations, and the killer is still at large. Portillo's film is a poetic meditation on the situation as well as a documentary look at the efforts of the families and police to solve the crimes, and the layers of corruption, confusion, fear, and desperation that cloud the ongoing investigation.
A note to readers: Bold and uncensored, The Austin Chronicle has been Austin's independent news source for over 36 years, expressing the community's political and environmental concerns and supporting its active cultural scene. Now more than ever, we need your support to continue supplying Austin with independent, free press. If real news is important to you, please consider making a donation of $5, $10 or whatever you can afford, to help keep our journalism on stands.
READ MORE
More Films
Staggering mountaineering achievement mixes vertigo with wonder
Steve Davis, Oct. 12, 2018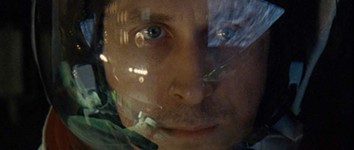 Gosling and Chazelle's moon man biopic soars
Richard Whittaker, Oct. 12, 2018
More by Marjorie Baumgarten
SXSW award winner is a captivating study of a mess of a man
Oct. 12, 2018
Racism drama never matches its powerhouse opening sequence
Oct. 5, 2018
KEYWORDS FOR THIS FILM
Señorita Extraviada, Lourdes Portillo
MORE IN THE ARCHIVES