SXSW Film Review: 'Premature'
A sexed-up 'coming'-of-age story
By James Renovitch, 8:45AM, Wed. Mar. 12, 2014
In the pantheon of sexually charged coming-of-age comedies, the key to success is laughs, some good bedroom set pieces, a charming love interest, and a compatriot for confiding purposes. Premature hits all the bases, but doesn't knock it out of the park.
The story follows Rob (John Karna) on a big day for any teenager. He has a college interview, a chance at scoring with the class hottie, and the ability to put his life on the right track in the eyes of his parents and peers. Needless to say, things don't go according to plan, but after a titular orgasm, Rob finds himself waking up on the same morning, Groundhog Day-style. Each subsequent orgasm starts the day anew in the same ejaculate-stained briefs, ready to relive his torment.
The film's killer one-liners come largely from his sexually struggling friend. The conversations are ribald to put it mildly, and tawdry turns of phrase are often lough-out-loud funny. That will only get you so far, though. The gift that keeps on giving is Alan Tudyk (of Firefly fame) as the emotionally unstable college admissions officer. Tudyk finds a new way to make uncontrollable sobbing look funny every time we see him.
In the end the film drags with a somewhat predictable finale and a tapering off of hearty humor. But things end on a good note with a solid blooper reel during the credits and a fond memory of a more innocent and embarrassingly sticky time.
---
Premature
Visions, World Premiere
Saturday, March 15, 4pm, Alamo Ritz
Keep up with all our SXSW coverage at austinchronicle.com/sxsw.
READ MORE
More South by Southwest
David Chang announced as featured speaker
Brandon Watson, Sept. 30, 2014
'Honeymoon' and 'Thank You a Lot' picked up
Monica Riese, March 28, 2014
More SXSW
Plus Teen Vogue, The Daily Show, and Charlie Rose
Richard Whittaker, Aug. 30, 2017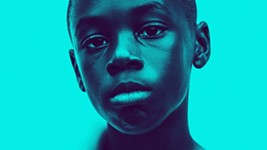 Oscar-winner Barry Jenkins part of first speaker list for 2018
Richard Whittaker, July 24, 2017
More by James Renovitch
Minimize the hassle of getting to and from the fest
Oct. 3, 2017
The critics and people have spoken
Aug. 21, 2017
KEYWORDS FOR THIS POST
South by Southwest, SXSW, SXSW 2014, SXSW Film 2014, Premature, review, Alan Tudyk, John Karna
MORE IN THE ARCHIVES