SXSW Film Review: 'Deep City: The Birth of the Miami Sound'
South Florida's 'Motown' from Overtown
By Michael King, 1:49PM, Wed. Mar. 12, 2014
"Here in South Florida, we had that grit," says a player for Deep City Records, Florida's first black-owned record label. Very much a DIY achievement, the label was a labor of love by two Florida A&M student musicians – Willie "Pee Wee" Clarke and Johnny Pearsall.
The partners learned on the fly, and based in Pearsall's record shop, recruited players from Miami's still-segregated neighborhoods: Clarence Reid, Arnold "Hoss" Albury, Helene Smith. Documentarians Dennis Scholl, Marlon Johnson, and Chad Tingle note that while Sixties soul is familiar from Detroit or Memphis, soul music was a national phenomenon, and "each city had a different sound." Miami's was influenced not only by pop radio, but by Caribbean sounds (and players) and horn-heavy marching bands, for a grittier, big-band soul that later underlay the Latin-based Miami rhythms.
"The Miami Sound," says music historian Jeff Lemlich, was a product of "the scrappy black culture of the Sixties," and would yield its brightest star in Betty "Clean Up Woman" Wright – also the straw that broke Clarke and Pearsall's partnership. The film is breathless with black pop history, preceded by its unofficial soundtrack – "Eccentric Soul: the Deep City Label" – released by the Numero Group.
---
Deep City: The Birth of the Miami Sound
24 Beats Per Second, World Premiere
Thursday, March 13, 1:45pm, Alamo Ritz
Saturday, March 15, 9:30pm, Rollins
Keep up with all our SXSW coverage at austinchronicle.com/sxsw.
READ MORE
More South by Southwest
David Chang announced as featured speaker
Brandon Watson, Sept. 30, 2014
'Honeymoon' and 'Thank You a Lot' picked up
Monica Riese, March 28, 2014
More SXSW
Plus Teen Vogue, The Daily Show, and Charlie Rose
Richard Whittaker, Aug. 30, 2017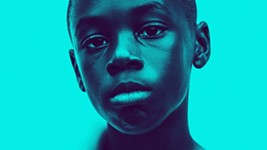 Oscar-winner Barry Jenkins part of first speaker list for 2018
Richard Whittaker, July 24, 2017
More by Michael King
City Council extends consultant contract, maintains timeline
Oct. 13, 2017
CodeNEXT, Visit Austin return to City Council
Oct. 13, 2017
KEYWORDS FOR THIS POST
South by Southwest, SXSW, SXSW 2014, SXSW Film 2014, Deep City: The Birth of the Miami Sound, 24 Beats Per Second, documentary, review, Dennis Scholl, Marlon Johnson, Chad Tingle, Betty Wright, Helene Smith, Clarence Reid, Motown
MORE IN THE ARCHIVES