Trailer Park: SXSW Film Day 4
Three picks (and clips) from today's screenings
By Monica Riese, 8:30AM, Mon. Mar. 10, 2014
Welcome to South by Southwest Film, where the lines are a mess and your planning won't matter. Do you race across town for another show, or start lining up now for your evening pick? For the duration of the Fest, we're posting a few trailers for each day's films to help you make (or, you know, complicate) some of those tough scheduling decisions.
This is … the Trailer Park.
The Grand Budapest Hotel
Special Events
Monday, March 10, 9pm, Paramount
Ralph Fiennes is eminently charming, the setpieces are all delightful, and the entire film has all the trappings of your favorite Wes Anderson classics. This film sells itself.
The Dance of Reality
Visions, U.S. Premiere
Monday, March 10, 5:30pm, Alamo Ritz
It's Alejandro Jodorowsky's first film in almost a quarter century, and it's the most bizarre semiautobiographical fantasy trip you'll take this year.
Silicon Valley
Episodic, World Premiere
Monday, March 10, 1:30pm, Vimeo
Creator of Office Space Mike Judge lends his humor to the doctor set in this new HBO series.
---
Don't miss all our latest news from the Fest; follow along at austinchronicle.com/sxsw or on Twitter (@ACScreens).
Keep up with all our SXSW coverage at austinchronicle.com/sxsw.
READ MORE
More South by Southwest
David Chang announced as featured speaker
Brandon Watson, Sept. 30, 2014
'Honeymoon' and 'Thank You a Lot' picked up
Monica Riese, March 28, 2014
More SXSW
Plus Teen Vogue, The Daily Show, and Charlie Rose
Richard Whittaker, Aug. 30, 2017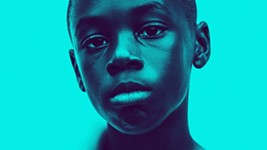 Oscar-winner Barry Jenkins part of first speaker list for 2018
Richard Whittaker, July 24, 2017
More by Monica Riese
Paramount and Stateside programming heats up
April 3, 2014
Announcements from the Austin Film Society
April 2, 2014
KEYWORDS FOR THIS POST
South by Southwest, SXSW, SXSW 2014, SXSW Film 2014, trailers, Wes Anderson, The Grand Budapest Hotel, Alejandro Jodorowsky, The Dance of Reality, fantasy, Silicon Valley, HBO, Episodic, Mike Judge, Office Space
MORE IN THE ARCHIVES