Pink Floyd Actually Wanted You to Listen to the Fucking Album
Cheezburger master Ben Huh on form factors
Ben Huh, the brains behind the ridiculously popular and expanding I Can Has Cheezburger empire of meme-conglomerating websites, spritzed a bit of vintage Marshall McLuhan into the stale air of media conversation, giving the crowded house a spiel on the importance of matching what you display to the forms it'll be viewed on.
You don't want to watch a doc on the soaring magnificence of nature, for instance, on an iPhone, but neither is a four-second clip of a kitten doing something cute best viewed via IMAX. When is a vertical screen orientation better than a horizontal one? How will the proliferation of virtual 3-D environments, as enabled by Oculus Rift and other platforms, change what's created for viewer consumption?
Huh explored this multipartite subject with vigor and verve and bullet points a-blazing in his "The Form Factor is the Message" presentation, but the best part – because much of it was already pretty obvious to anyone who interacts with the digital realm – was a personal anecdote of retro music appreciation.
"I bought a record player," said Huh, with an apologetic grin, "because I'm a hipster. And I put on a record, and started it going. And I walked away, started doing something else, and then the music stopped. The record was over, and it just stopped, and I didn't know what to do. With that format, you need to be there, listening: It's like all or nothing." He paused, then said what I reckon might trump any quotation from even the Music part of this conference: "It turns out, musicians don't make music so you can walk down the street and check your email. Like, when Pink Floyd made The Wall? They actually wanted you to listen to the fucking album."
The Form Factor Is the Message
Saturday, March 8, Austin Convention Center
---
Keep up with all our dispatches from SXSW at austinchronicle.com/sxsw.
Keep up with all our SXSW coverage at austinchronicle.com/sxsw.
READ MORE
More South by Southwest
David Chang announced as featured speaker
Brandon Watson, Sept. 30, 2014
'Honeymoon' and 'Thank You a Lot' picked up
Monica Riese, March 28, 2014
More SXSW
Plus Teen Vogue, The Daily Show, and Charlie Rose
Richard Whittaker, Aug. 30, 2017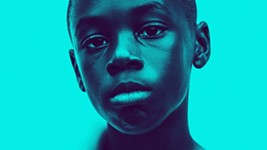 Oscar-winner Barry Jenkins part of first speaker list for 2018
Richard Whittaker, July 24, 2017
More by Wayne Alan Brenner
Half Price Books, N. Lamar: "We tend more toward the unusual."
Oct. 19, 2017
Does the rare books room at Austin's North Lamar location owe its success to alchemy?
Oct. 20, 2017
KEYWORDS FOR THIS POST
South by Southwest, SXSW, SXSW Interactive 2014, I Can Has Cheezburger, Pink Floyd, 3-D, Oculus Rift, kittens, YouTube, vinyl, Ben Huh
MORE IN THE ARCHIVES