Trailer Park: SXSW Film Day 3
Three picks (and clips) from today's screenings
By Monica Riese, 8:30AM, Sun. Mar. 9, 2014
Welcome to South by Southwest Film, where the lines are a mess and your planning won't matter. Do you race across town for another show, or start lining up now for your evening pick? For the duration of the Fest, we're posting a few trailers for each day's films to help you make (or, you know, complicate) some of those tough scheduling decisions.
This is … the Trailer Park.
Cumbres (Heights)
Visions, U.S. Premiere
Sunday, March 9, 11pm, Alamo Ritz
These two sisters are forced to leave their hometown together, creating "a bittersweet relationship marked by pain, guilt, and love."
The Possibilities Are Endless
Visions, World Premiere
Sunday, March 9, 1:30pm, Alamo Ritz
Scottish musician Edwyn Collins' life was turned upside-down by a devastating stroke, but his recovery will leave viewers breathless.
The Raid 2
Festival Favorites
Sunday, March 9, 9:15pm, Paramount
Come for the ridiculous fight sequences; stay for the subsequent ridiculous fight sequences.
---
Don't miss all our latest news from the Fest; follow along at austinchronicle.com/sxsw or on Twitter (@ACScreens).
Keep up with all our SXSW coverage at austinchronicle.com/sxsw.
READ MORE
More South by Southwest
David Chang announced as featured speaker
Brandon Watson, Sept. 30, 2014
'Honeymoon' and 'Thank You a Lot' picked up
Monica Riese, March 28, 2014
More SXSW
Plus Teen Vogue, The Daily Show, and Charlie Rose
Richard Whittaker, Aug. 30, 2017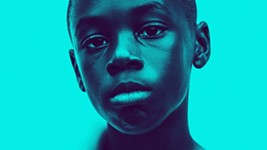 Oscar-winner Barry Jenkins part of first speaker list for 2018
Richard Whittaker, July 24, 2017
More by Monica Riese
Paramount and Stateside programming heats up
April 3, 2014
Announcements from the Austin Film Society
April 2, 2014
KEYWORDS FOR THIS POST
South by Southwest, SXSW, SXSW 2014, SXSW Film 2014, trailers, Cumbres, documentary, narrative, The Raid 2, The Possibilities Are Endless
MORE IN THE ARCHIVES