SXSW Film Review: 'Double Play: James Benning and Richard Linklater'
Two cinematic masters of the medium swap notes
Mutual admiration societies can be off-putting, but this is a club you want to be a part of. This compelling fly-on-the-wall documentary spies in on two longtime friends, Austin's Richard Linklater and the experimental landscape/human portraitist James Benning, as they chew over their careers, passions, and influences on each other.
Largely composed of lengthy, involved conversations between the two filmmakers, Double Play isn't precisely a primer on their bodies of work, but it doesn't require prior familiarity either. (One of its happy side effects, I suspect, will be preexisting Linklater fans searching out Benning's lesser-seen films.) The two men talk over their shared history – when Linklater founded the Austin Film Society and first raised grant money, Benning was the first visiting filmmaker he flew in for an AFS program – and also their shared interests: Sports and the passage of time are ongoing, dovetailing enthusiasms. (On the subject of the latter, there's some conversation here about Boyhood, Linklater's drama shot from 2002 to 2013, which screened earlier today at SXSW.)
The inner voyeur thrills at insider looks at their home turfs – Linklater's Detour Filmproduction office at Austin Studios, speckled with framed posters from Zabriskie Point and Killer's Kiss, and his place in Bastrop, with its enviable sports complex, as well as Benning's California homestead, studded with art-installation cabins inspired by those of Henry David Thoreau and Ted Kaczynski. And the sidelong boon of profiling two filmmakers? Reams of archival of footage at the ready, which means posterity will have one more monument to Linklater's early-career cutoff jean shorts.
---
Double Play: James Benning and Richard Linklater
Special Events, U.S. Premiere
Sunday, March 9, 7pm, Marchesa
Wednesday, March 12, 7pm, Marchesa
Keep up with all our SXSW coverage at austinchronicle.com/sxsw.
READ MORE
More South by Southwest
David Chang announced as featured speaker
Brandon Watson, Sept. 30, 2014
'Honeymoon' and 'Thank You a Lot' picked up
Monica Riese, March 28, 2014
More SXSW
Plus Teen Vogue, The Daily Show, and Charlie Rose
Richard Whittaker, Aug. 30, 2017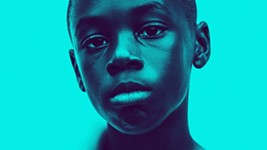 Oscar-winner Barry Jenkins part of first speaker list for 2018
Richard Whittaker, July 24, 2017
More by Kimberley Jones
Chronicle Food editor sets sail, Jessi Cape assumes helm
Sept. 14, 2017
Intrigue blossoms in 17th century Amsterdam
Sept. 8, 2017
KEYWORDS FOR THIS POST
South by Southwest, SXSW, SXSW 2014, SXSW Film 2014, review, Double Play: James Benning and Richard Linklater, James Benning, Richard Linklater, documentary, Detour Filmproductions, Bastrop, California
MORE IN THE ARCHIVES