Get Caught in a Webb
Highlights from Marc Webb's keynote address
By Marc Savlov, 3:06PM, Sun. Mar. 9, 2014
If you're unfamiliar with the name Marc Webb, then why are you here?
Surely you've seen the director's breakthrough film (500) Days of Summer or his rebooting of The Amazing Spider-Man franchise? Or possibly, prior to that you noticed any number of his relentlessly emotional music videos for the likes of AFI, Green Day, My Chemical Romance, Miley Cyrus, and Weezer (among more than 100 others). Webb lives to work. He's currently working with Hans Zimmer, JunkieXL, Pharrell Williams, and even the late Klaus Nomi (with aural subtext inspired by Goblin's score for Suspiria, no less) on the score for his upcoming The Amazing Spider-Man 2. Like we said, Webb lives to make movies, videos, and music.
"That was a really valuable time, the years I spent making music videos," Webb explained. "With each music video I did, I wanted to something different. Like, I wanted to do a chase [scene], and so I thought 'How do you do a chase? So I'd watch movies, Se7en, The French Connection, and I'd try to imitate what they were doing and learn by example. Some of my friends would do one or two music videos a year, but I wanted to work all the time. Even though the music wasn't always great, it was the perfect way to learn how to do all these different genres. And we had a great team with DNA Productions."
Smash cut to Webb's breakthrough feature (500) Days of Summer.
Explained Webb: "The music and the images were so, so connected. I had to put a particular piece of music to a particular scene and I'd cut the scene to the music in my head beforehand, and then shoot that."
2009's (500) Days of Summer got Webb noticed, feature film-wise. So much so that his follow-up move just happened to be a studio tentpole feature slathered in CGI and featuring enough incendiary action set pieces to blow away even Michael Bay. The notion of tapping Webb to helm 2012's Marvel Studios Spidey re-boot was, as Webb tells it, "the stupidest idea I had ever heard.
"Amy Pascal at Columbia Pictures brought it up to me, and I just thought it was crazy. Of course I was a Spider-Man fan, and of course I was an even bigger fan of Pete Parker. But those movies that Sam Raimi did were really sacred to people. But then Amy called me up and said 'Honey, you can't turn down Spider-Man, you just can't!' And she was right. It turned out to be one of the best decisions I've ever made."
So what are Webb's rules of thumb regarding toggling between the emotional, character-driven angst of <(500) Days… and The Amazing Spider-Man's web-slinging, hyperkinetic action sequences?
"In my first Spider-Man, I wanted things to be sort of gravid. That was my mantra. Action doesn't mean shit if you don't care about the characters. So that was the philosophy of the first movie. And I think I ended up being a little too reserved on the computer stuff because I hadn't worked hadn't worked on that scale before. But I made a promise to myself that in the next Spider-Man movie, I was going to embrace the spectacle.
"That doesn't mean you have to subvert the emotional grounding," noted Webb, "because that has to the basis for everything. I wanted [the forthcoming sequel] to be able to express and command those feelings that you had reading Spider-Man when you were a kid, that color and that bravado of seeing a man fly through the sky. And I think we've done that in the second film.
Expect, then, oh mighty Marvel true believers, that The Amazing Spider-Man 2 will maintain, as Webb describes it, "a very intense, very emotional texture combined with spectacle. And of course that's a really big part of the fun in the Spider-Man movies. But you always want to connect to the inner life of that character. You want the audience to feel what that person is feeling onscreen. That's my compass. How I shoot a scene, where I put the camera, how I direct the actors, what they're wearing … all of that is about rendering or connecting you, the audience, to the inner life, the thought processes of the character. Those have been my guidelines since (500) Days of Summer."
Marc Webb Keynote
Saturday, March 8, Austin Convention Center
---
Keep up with all our dispatches from SXSW at austinchronicle.com/sxsw.
A note to readers: Bold and uncensored, The Austin Chronicle has been Austin's independent news source for almost 40 years, expressing the community's political and environmental concerns and supporting its active cultural scene. Now more than ever, we need your support to continue supplying Austin with independent, free press. If real news is important to you, please consider making a donation of $5, $10 or whatever you can afford, to help keep our journalism on stands.
READ MORE
Confirms conference, film fest, and Edu
Richard Whittaker, Sept. 22, 2020
How the celebration of TV is leading the way in streaming fests as it becomes ATX TV ... From the Couch!
Richard Whittaker, June 5, 2020
More by Marc Savlov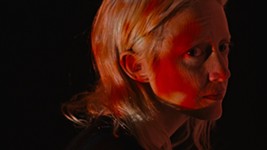 Identity melts in this psychotropic assassination brainblender
Oct. 2, 2020
Mangled Italian creature feature should be even shorter
Sept. 25, 2020
KEYWORDS FOR THIS POST
South by Southwest, SXSW, SXSW 2014, SXSW Film 2014, keynote, Marc Webb, The Amazing Spider-Man, Sam Raimi, (500) Days of Summer, director, character development, special effects, sequel, The Amazing Spider-Man 2
MORE IN THE ARCHIVES