SXSW Film Review: 'Our Vinyl Weighs a Ton (This Is Stones Throw Records)'
An adventurous hip-hop label gets a straight-forward doc
This is one for the fans. If Madlib, J Dilla, and MF Doom records spin on your deck regularly, Our Vinyl Weighs a Ton will feed your appreciation. Otherwise it's a pleasant document of an art-first, profits-last outfit done good.
Stones Throw has made a name releasing records that might not go gold, but sell to the right people. Hip-hop tastemakers look at the label's main players as innovators, always thinking ahead. The influence of producers J Dilla and Madlib on rap extends far beyond their sales numbers, and the big names interviewed for the movie prove it. Renowned artists like Questlove, Common, and an eloquent Kanye West expound on Stones Throw's regard within the industry.
There's no shortage of vintage footage from the label's early days and a real insider's look into the communal nature of the core players' relationship. Artistic touches in the cinematography and editing keep things visually interesting, but the film hits a self-indulgent patch when discussing lesser-known players on the roster. Label head Peanut Butter Wolf wraps things up saying he wants people to either love or hate his releases, but Our Vinyl ends up somewhere in between.
See our interview with Peanut Butter Wolf here.
---
Our Vinyl Weighs a Ton (This Is Stones Throw Records)
24 Beats Per Second
Thursday, March 13, 9:30pm, Vimeo
Saturday, March 15, 4pm, Stateside
Keep up with all our SXSW coverage at austinchronicle.com/sxsw.
READ MORE
More South by Southwest
David Chang announced as featured speaker
Brandon Watson, Sept. 30, 2014
'Honeymoon' and 'Thank You a Lot' picked up
Monica Riese, March 28, 2014
More SXSW
Plus Teen Vogue, The Daily Show, and Charlie Rose
Richard Whittaker, Aug. 30, 2017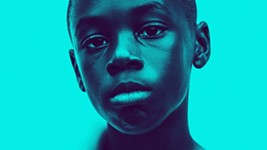 Oscar-winner Barry Jenkins part of first speaker list for 2018
Richard Whittaker, July 24, 2017
More by James Renovitch
The critics and people have spoken
Aug. 21, 2017
Soundtracking this weekend's sweat-fests
Aug. 18, 2017
KEYWORDS FOR THIS POST
South by Southwest, SXSW, SXSW 2014, SXSW Film 2014, Our Vinyl Weighs a Ton (This Is Stones Throw Records), Stones Throw Records, Peanut Butter Wolf, documentary, 24 Beats Per Second, review, Jeff Broadway, Madlib, J-Dilla, Questlove, Kanye West
MORE IN THE ARCHIVES