Dell, Google, and an Untold Story Hit SXSW
More additions to South by Southwest Interactive
By Neha Aziz, 2:25PM, Thu. Feb. 20, 2014
Everyone knows Austin is a startup and tech haven with more and more companies coming to our city. It is only fitting that one of Austin's early innovators' be added to the interactive mix.
Michael Dell
The Eighties: not the greatest fashion decade but a great one for computers. Texas native Dell will speak on Friday, March 7. His panel will focus on entrepreneurship and going beyond the startup phase of a company. Other panelists include Carley Roney, co-founder and Chief Content Officer of XO Group; Stephen Kaufer, co-founder and CEO of TripAdvisor; and Jeff Housenbold, CEO of Shutterfly.
Eric Schmidt
The online world is an ever-changing platform, and its array of information vast. Joined by the director of Google Ideas, Jared Cohen, Schmidt will discuss their co-authored book, The New Digital Age: Reshaping the Future of People, Nations and Business. The panel is a combination of politics and technology.
Oral History of SXSWi
Ever wanted to know the inside story of how the Interactive portion of South by Southwest came about? Well, your wish is SXSW's command. Along with Fast Company, the untold story will be shared on Saturday, March 8. Bob Safian, Guy Kawasaki, Danah Boyd, among others, will give their firsthand accounts of the conference that keeps getting bigger.
Lastly, if you do not want make a journey Downtown to the Austin Convention Center to pick up your badge, there will be satellite locations at the Palmer Events Center and the Embassy Suites- Arboretum on March 6 and 7. They'll be open Thursday from 9am to 10pm and Friday 9am-11pm. Satellite badge pickup is only available for general Interactive, Film, Gold and Platinum registrants.
---
Keep up with all our ongoing SXSW coverage at austinchronicle.com/sxsw.
Keep up with all our SXSW coverage at austinchronicle.com/sxsw.
READ MORE
More SXSW
Plus Teen Vogue, The Daily Show, and Charlie Rose
Richard Whittaker, Aug. 30, 2017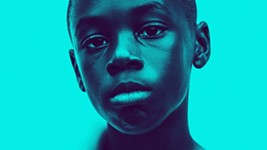 Oscar-winner Barry Jenkins part of first speaker list for 2018
Richard Whittaker, July 24, 2017
More by Neha Aziz
Flat Track Coffee rolls out a new shop
May 20, 2016
Richard Linklater chats with Hawke on his illustrious career
Feb. 23, 2016
KEYWORDS FOR THIS POST
SXSW, sxsw 2014, Michael Dell, badges, Eric Schmidt, Jared Cohen, Google, Palmer Events Center, Embassy Suites Austin Arboretum, Dell Computers, Technology, Digital Age
MORE IN THE ARCHIVES