Trailer Park: SXSW Film Day 8
Three picks (and clips) from today's screenings
By Monica Riese, 8:44AM, Fri. Mar. 15, 2013
You've seen it all by now, right? No way. Much like Burt Wonderstone, South by Southwest always has one more trick up its sleeve. You can plan your final SXSW weekend – and, in fact, here are a few trailers for the day's films to help you along – but don't forget to be open to life's twists and turns.
This is … the Trailer Park.
12 O'Clock Boys
Documentary Feature Competition, World Premiere
Friday, March 15, 11:15am, Stateside
A punchy young teen looks to join Baltimore's notorious dirt bike gang. Police and the gang go head-to-head in one of the most dangerous cities in the U.S.
Good Night
Narrative Spotlight, World Premiere
Friday, March 15, 1:30pm, Topfer
Leigh interrupts her own 29th birthday party with some disconcerting news, and the night had only just begun. A tight ensemble cast, which includes three directors, makes this Austin film what it is.
The Great Hip Hop Hoax
24 Beats Per Second, World Premiere
Friday, March 15, 9:45pm, Alamo Ritz
Silibil N' Brains wanted to make it big in the hip-hop scene, and they didn't care if they had to tell a few lies along the way – or create entirely new identities. The Scottish/Californian duo of Billy Boyd and Gavin Bain talk about the monster of lies within lies they created in the name of fame.
---
Don't miss all the latest news from the Fest; follow along with @ACScreens on Twitter.
Keep up with all our SXSW coverage at austinchronicle.com/sxsw.
READ MORE
More SXSW
Plus Teen Vogue, The Daily Show, and Charlie Rose
Richard Whittaker, Aug. 30, 2017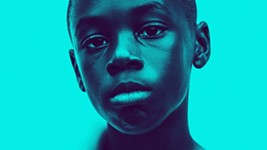 Oscar-winner Barry Jenkins part of first speaker list for 2018
Richard Whittaker, July 24, 2017
More sxswf
Edgar Wright's Baby Driver, Ben Wheatley's Free Fire, and more
Richard Whittaker, Jan. 31, 2017
Celebrate the 30th anniversary of The Breakfast Club at SXSW
Marjorie Baumgarten, March 2, 2015
More by Monica Riese
Paramount and Stateside programming heats up
April 3, 2014
Announcements from the Austin Film Society
April 2, 2014
KEYWORDS FOR THIS POST
sxsw, South by Southwest, The Great Hip Hop Hoax, Silibil N' Brains, Billy Boyd, Gavin Bain, Good Night, Jonny Mars, 12 O'Clock Boys, Baltimore
MORE IN THE ARCHIVES