SXSW Film Review: 'Born in Chicago'
Archival footage meets contemporary performances in this music doc
By Michael King, 12:34PM, Fri. Mar. 15, 2013
24 Beats per Second, World Premiere
D: John Anderson; with Barry Goldberg, Sam Lay, Elvin Bishop, Paul Butterfield, Michael Bloomfield, Nick Gravenitas, B.B. King, Bob Dylan, Keith Richards, Buddy Guy, and many others
"You cannot play music that hasn't passed through Chicago." So declares Marshall Chess, scion of legendary Chess Records and narrator of Born in Chicago, which focuses on "the transition" from the city's blues giants – Howlin' Wolf, Muddy Waters, Junior Wells, et al. – to the very young white musicians who sat at their feet, studied their licks, and took their places among the bands that both extended the tradition and spun off the myriad genres of rock & roll. The film began, said director John Anderson, as a concert film of the Chicago Blues Reunion, and grew into a broader project of Out the Box Records, sustaining the music chronicled here. Fascinating archival footage is mixed with contemporary performances – often yearningly brief. Survivors recount the early South and West side clubs, and inheritors (e.g., Jack White) describe the influence and transformations of the blues as the central matrix of popular forms. Enjoy, and ponder.
Friday, March 15, 5pm, Alamo Ritz
Keep up with all our SXSW coverage at austinchronicle.com/sxsw. For scheduling on the go, here's a SXSW Film Pocket Guide, which includes the handy Film Grid. Sign up for our South-by-specific newsletter at austinchronicle.com/newsletters/ for news, reviews, and previews delivered to your inbox every day of the Fest. And for the latest Tweets, follow @ChronSXSW.
READ MORE
More SXSW Film
Director Ben Young on his serial-killer couple drama
Richard Whittaker, May 12, 2017
Director on making his U.S. action debut
Richard Whittaker, April 21, 2017
More SXSW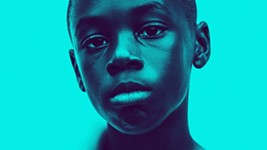 Oscar-winner Barry Jenkins part of first speaker list for 2018
Richard Whittaker, July 24, 2017
Choose life. Choose a sequel. Choose director Danny Boyle.
Richard Whittaker, March 24, 2017
More by Michael King
Four CMs say CodeNEXT process must strongly address inequality
Aug. 22, 2017
City Council plows through housing, energy, and budget hearing
Aug. 21, 2017
KEYWORDS FOR THIS POST
SXSW Film, SXSW, South by Southwest, Born in Chicago, John Anderson
MORE IN THE ARCHIVES