SX Sketchbook: Scenes from the Trade Show
'Chronicle' comic artist Jen Sorensen sketches SXSW
By Jen Sorensen, 9:49AM, Wed. Mar. 13, 2013
We asked Chronicle comic artist Jen Sorensen to sketch some of the sights from Downtown during South by Southwest Interactive. Here are her first scenes from the street, as well as her second installment. Check out the latest below.
---
Follow along with Jen's journey on Twitter: @SorensenJen. For another artsy take on the Festival, see our photo galleries.
Keep up with all our SXSW coverage at austinchronicle.com/sxsw.
READ MORE
More South by Southwest
David Chang announced as featured speaker
Brandon Watson, Sept. 30, 2014
'Honeymoon' and 'Thank You a Lot' picked up
Monica Riese, March 28, 2014
More SXSW
Plus Teen Vogue, The Daily Show, and Charlie Rose
Richard Whittaker, Aug. 30, 2017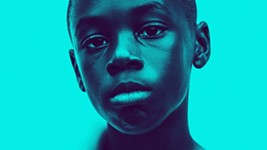 Oscar-winner Barry Jenkins part of first speaker list for 2018
Richard Whittaker, July 24, 2017
More by Jen Sorensen
Sept. 15, 2017
Sept. 1, 2017
KEYWORDS FOR THIS POST
South by Southwest, SXSW, South by Southwest Interactive, SX Sketchbook, Jen Sorensen, Yam Trader, cat, trade show, solar
MORE IN THE ARCHIVES