Arts+Labor Does SXSW
Checking in with a local production house at the Fest
By Monica Riese, 4:50PM, Wed. Mar. 13, 2013
Austin's production house Arts+Labor has been busy in preparation for South by Southwest.
The firm has five films screening, including three world premieres. One of those premieres is The Retrieval, which last night was honored at the SXSW Film Awards with Special Jury Recognition for Acting going to Tishuan Scott.
Check out this video they produced at the world premiere of Chris Eska's second feature.
SXSW 2013 The Retrieval Premiere from Arts+Labor on Vimeo.
---
The Retrieval screens once more at South by Southwest: Saturday, March 16, 11am, Stateside.
Keep up with all our SXSW coverage at austinchronicle.com/sxsw.
READ MORE
More Arts+Labor
Arts+Labor goes to the SXSW poster show
Monica Riese, March 15, 2013
Arts+Labor's video from the world premiere
Monica Riese, March 15, 2013
More SXSW
Plus Teen Vogue, The Daily Show, and Charlie Rose
Richard Whittaker, Aug. 30, 2017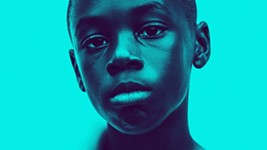 Oscar-winner Barry Jenkins part of first speaker list for 2018
Richard Whittaker, July 24, 2017
More by Monica Riese
Paramount and Stateside programming heats up
April 3, 2014
Announcements from the Austin Film Society
April 2, 2014
KEYWORDS FOR THIS POST
Arts+Labor, SXSW, Good Night, Jonny Mars, The Retrieval, Tishuan Scott, An Unreal Dream, Michael Morton, Al Reinert
MORE IN THE ARCHIVES