Last Day for SXSW Panel Picker
Extended submission deadline ain't extended no more
Hoping to submit a panel for SXSW 2013? Well, today is your last chance, as the submission deadline for the panel picker is midnight tonight. That includes SXSW Film, Music, Interactive, and SXSWedu.
The old deadline was Friday, but the new deadline is 11:59pm tonight, Sunday July 22. Head over to www.panelpicker.sxsw.com and prepare to make your best pitch. If your panel is selected, you and all speakers will get a SXSW badge (Gold for SXSW Interactive and Film, a music badge for Music Conference speakers, and a SXSWedu badge for successful SXSWedu submissions.)
Of course, it's not just panels: SXSW Interactive and Film are both looking for more solo presentations and dual conversations, whereas Music is particularly looking for conversations with industry leaders, as well as workshops.
After the submissions period comes voting and commenting: SXSW Interactive, Film, and Music will run August 13-31 August 31, while SXSWedu is a little later (September 17 to October 5.) That public input will account for 30% of the voting: The rest comes from the SXSW advisory board (40%) and SXSW staff (30%).
Find out more at the panelpicker FAQ, plus the folks at SXSW have set up their PanelPicker Tool Tips, a handy guide to giving your proposal the best shot at selection.
A lot of their proposals are pretty obvious (have a good idea, check your grammar) but there's some pretty useful suggestions that you may have never thought about (like geography: Yeah, it's not hard to find a social media maven in Manhattan, but what if you find someone who's really killing it on Twitter in Boise?) Remember, last year there were roughly 4,500 applications last year, so you really have to stand out from the crowd.
Keep up with all our SXSW coverage at austinchronicle.com/sxsw.
READ MORE
More SXSW
Plus Teen Vogue, The Daily Show, and Charlie Rose
Richard Whittaker, Aug. 30, 2017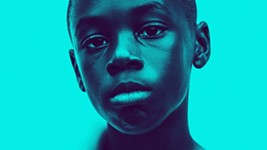 Oscar-winner Barry Jenkins part of first speaker list for 2018
Richard Whittaker, July 24, 2017
More by Richard Whittaker
District 7 trustee did Board work on city time, says city auditor
Oct. 20, 2017
Writer/director comes out to play
Oct. 20, 2017
KEYWORDS FOR THIS POST
MORE IN THE ARCHIVES