sxswi: Right Time, Right Place
Pretty, pretty maps at Geotemporal Viz panel
By Wells Dunbar, 2:09PM, Sat. Mar. 12, 2011
There was lots of mind-expanding tech talk at this afternoon's panel, "Time Traveling: Interfaces for Geotemporal Visualization." But enough about that - let's look at some pretty maps! 

There were lots of truly great interfaces displayed for mapping time and space; so many, in fact, the panelists began collaborating on a blog to share different ways of contextualizing the data. One of the main points the panelists hammered home was that there's no single way to effectively map data; lots of variables are at play, like whether your focus is more geographical or temporal, or, as presenter Nick Rabinowitz said, whether your visualization is intended to be used for presentation, or analysis.
That said, one awesome example the panelists shared is Trulia Hindsight, what we'd call a presentation map using animation as the format to convey data. Enter any place around the country, and it will start mapping building throughout the town by date built, like we've done here for Austin.
Keep up with all our SXSW coverage at austinchronicle.com/sxsw.
READ MORE
More SXSW Interactive
Underground wrestler-turned-podcaster slams SXSW
Richard Whittaker, March 17, 2017
Game of Thrones showrunners join tech, health innovators, and more
Josh Kupecki, Jan. 11, 2017
More SXSW
Plus Teen Vogue, The Daily Show, and Charlie Rose
Richard Whittaker, Aug. 30, 2017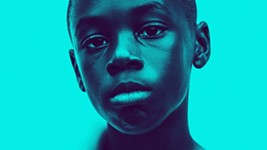 Oscar-winner Barry Jenkins part of first speaker list for 2018
Richard Whittaker, July 24, 2017
More by Wells Dunbar
Jan. 6, 2012
To the beating hearts of a great city
Dec. 30, 2011
KEYWORDS FOR THIS POST
SXSW Interactive, SXSW, Geotemporal Visualization, Maps
MORE IN THE ARCHIVES