Stars Jostle Lineup, Hold Steady
Texas maintains position after sending several to Dallas
By Eric Pickhartz, 3:55PM, Mon. Feb. 7, 2011
The Texas Stars came out of the All-Star break with a playoff position to call their own, but with plenty of work to do before the end of the season. Coach Glen Gulutzan has dealt with several key player moves in the last week, and will look to continue his steady steering of the ship. Click through for a recap of the last two, and a look ahead.
With a professional team in Dallas managing their injury-laden roster, the Texas Stars have seen several players make the move to fill holes for the NHL Pacific Division leaders. A good minor-league team will roll with the punches, much like Texas has done in the last week.
A 4-1 loss in Houston was tough, with Texas backup goalie Brent Krahn struggling against a quality team with a great home record. The Stars redeemed themselves with a 3-0 win versus Oklahoma City, in which starter Richard Bachman saved 30 shots for his fourth shutout and remains unbeaten against Oklahoma City on the season. Ondrej Roman lit the lamp twice in the first 10 minutes, earning his fourth and fifth goals on the year. The win got the team its 60th point, good for eighth place in the West and the final playoff position. Just a few points separate Texas from surrounding teams, meaning a string of wins (or losses) could drastically change the team's standing.
Both games were played without Travis Morin and Aaron Gagnon, who were recalled prior to the All-Star break. As stated before in this space, Dallas and its injury-plagued roster needs bodies to fill the gaps. This makes things interesting for Texas and coach Gulutzan, who has made adjustments and additions to make up for their own holes. Raymond Sawada and Francis Wathier (Texas' All-Star representative) got the nod as well, followed by Colton Sceviour, who made his NHL debut Saturday against Philadelphia. By Sunday Morin and Sceviour were sent back to Cedar Park but Tomas Vincour was summoned and will look to make his first career start for the Stars after being drafted in 2009.
As for Texas, replacing those players has naturally changed the look of the team. Kael Mouillierat and Mark Derlago have been signed to professional tryout agreements, causing some line changes to be made. With six of their top nine leading scorers gone, Texas will look to Greg Rallo (15 goals, 14 assists) and defenseman Brad Lukowich for leadership and guidance through the next stretch of games.
The Stars play three straight home games, then hit the road for a string of eight away from the Cedar Park Center. Be sure to catch the team soon, or risk waiting for the last weekend in February until you can see them at home again.
Upcoming Games:
Vs. Houston: Tues., Feb. 8, 7:30pm. Vs. Rockford: Fri., Feb. 11, 7:30pm. Vs. Rockford: Sat., Feb. 12, 7pm. TexasStarsHockey.com.
A note to readers: Bold and uncensored, The Austin Chronicle has been Austin's independent news source for over 40 years, expressing the community's political and environmental concerns and supporting its active cultural scene. Now more than ever, we need your support to continue supplying Austin with independent, free press. If real news is important to you, please consider making a donation of $5, $10 or whatever you can afford, to help keep our journalism on stands.
READ MORE
More Sports
Registration for the Thong Jog kicks off in high style
Claire Gordon, May 9, 2014
First UFC women's bantamweight title fight
Liz Williams, Feb. 11, 2013
More by Eric Pickhartz
March 4, 2011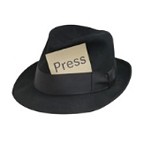 March 2, 2011
KEYWORDS FOR THIS POST
Sports, Texas Stars, Dallas Stars, Travis Morin, Cedar Park Center, American Airlines Center
MORE IN THE ARCHIVES