Morin Pulls on the Sweater in Dallas Win
Texas Stars mainstay makes pro debut
By Eric Pickhartz, 4:14PM, Thu. Jan. 27, 2011
A fixture at center for the Texas Stars, Travis Morin didn't have to wait long for his first NHL shift. He took the opening face-off at the American Airlines Center on Wednesday in his professional debut, a 3-1 Dallas Stars victory that kept the big league team in the Pacific Division lead entering the NHL's All-Star break.
Brendon Morrow scored twice as Dallas improved after a weak ending to their western Canada road trip. Losses in Vancouver and Calgary weakened the lineup and sent them home needing a win to carry momentum into the midseason break. Nothing like goals and fights to do just that. The match-up on the scoreboard had a great undercard, with several bare-knuckle bouts in the first two periods pushing the team toward the win.
Morin's uniform number and location were different, but his skill and comfort levels seemed the same in his 10-plus minutes of ice time. Called-up with Aaron Gagnon (who made his ninth appearance with Dallas on Wednesday), Morin helped fill the gap in the lineup caused by Jamie Benn and Tom Wandell's injuries. His reassignment to Texas earlier today shouldn't let his hopes fade; with no word on the return of Benn and Wandell and a team needing talent to hold a top spot in the Western Conference, Morin played the type of game that should earn him more chances to skate with Dallas this year.
The 27-year old Brooklyn Park, Minn., native had his wife in attendance for the game he'd been waiting for since being drafted by the Washington Capitals in 2004. Slated to start the AHL's All-Star Game but replaced by forward Francis Wathier because of his NHL recall, Morin may not get to represent Texas in Hershey, Pa., with his fellow All-Stars. Find out by tuning into FSN Jan. 31 (broadcast schedule here). Morin leads Texas in points this season and all time. He's one of two players to appear in every Texas Stars game in team history, scoring 84 points in 125 games.
Though the NHL squad is done for the break, Texas has two more to play: Friday's trip to Oklahoma City and Saturday's home game with the Abottsford Heat at 7pm. The first 2,500 fans at the Cedar Park Center that night get a Texas Stars player card set. Four straight home games in February will be the last chance to see the team at home before an eight game road trip.
Upcoming Home Games: Vs. Abbotsford: Sat., Jan. 29, 7pm. Vs. Oklahoma City: Sat., Feb. 5, 7pm. Vs. Houston: Thu., Feb. 8, 7:30pm. Vs. Rockford: Fri., Feb. 11, 7:30pm. Vs. Rockford: Sat., Feb. 12, 7pm. TexasStarsHockey.com.
A note to readers: Bold and uncensored, The Austin Chronicle has been Austin's independent news source for over 40 years, expressing the community's political and environmental concerns and supporting its active cultural scene. Now more than ever, we need your support to continue supplying Austin with independent, free press. If real news is important to you, please consider making a donation of $5, $10 or whatever you can afford, to help keep our journalism on stands.
READ MORE
More Sports
Registration for the Thong Jog kicks off in high style
Claire Gordon, May 9, 2014
First UFC women's bantamweight title fight
Liz Williams, Feb. 11, 2013
More by Eric Pickhartz
March 4, 2011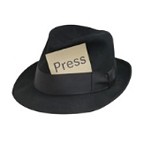 March 2, 2011
KEYWORDS FOR THIS POST
Sports, Texas Stars, Dallas Stars, Travis Morin, Cedar Park Center, American Airlines Center
MORE IN THE ARCHIVES