Stars Lose 4-3
OT loss still jumps Texas up a notch
By Eric Pickhartz, 5:05PM, Wed. Jan. 19, 2011
A little luck with the puck goes a long way, as the Stars fell in a nerve-racking loss to the Grand Rapids Griffins 4-3 in overtime Tuesday night. Click through to find out about the game, and what's up next for Texas.
When the puck dropped to start the overtime period at the Cedar Park Center, Grand Rapids forward Jordan Owens had that look in his eye. He had just scored the tying goal nearly five minutes prior, and seemed destined to be involved in the outcome. His score 3:11 into the extra frame barely trickled into the net past Stars goalie Richard Bachman, a tough conclusion but not a terrible result. The Stars earned a point for the overtime loss, and are now tied for fourth place in the AHL's West Division with the San Antonio Rampage, who come to town Monday night.
The point puts them four away from first in the entire Western Conference, a place now held by Peoria, who won last night. Texas beat Peoria last Saturday night 3-1.
Power play goals by Brandon Segal and Mathieu Tousignant helped the effort Tuesday, but it was forward Jordie Benn's wrister from the blue line to tie the game at two that was the main highlight. His first career AHL goal was a nicely placed floater that beat Griffins net-minder Jordan Pearce, who made a series of great saves to keep Grand Rapids in the game late. Texas sent 42 shots his way, testing the reigning AHL Player of the Week as much as they could.
The Stars will head to Houston to play the Aeros, a Minnesota Wild affiliate, on Friday and return home to take on Milwaukee Saturday at 7pm. There's a four-pack promotion going on, always a good excuse to grab the family and head to the rink. Check the Stars website for more info.
Vs. Milwaukee: Sat., Jan. 22, 7pm. Vs. San Antonio: Mon., Jan. 24, 7:30pm. Cedar Park Center, 2100 Avenue of the Stars edit, Cedar Park, 512/467-8277. $10-50.
A note to readers: Bold and uncensored, The Austin Chronicle has been Austin's independent news source for almost 40 years, expressing the community's political and environmental concerns and supporting its active cultural scene. Now more than ever, we need your support to continue supplying Austin with independent, free press. If real news is important to you, please consider making a donation of $5, $10 or whatever you can afford, to help keep our journalism on stands.
READ MORE
More Sports
Registration for the Thong Jog kicks off in high style
Claire Gordon, May 9, 2014
First UFC women's bantamweight title fight
Liz Williams, Feb. 11, 2013
More by Eric Pickhartz
March 4, 2011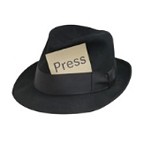 March 2, 2011
KEYWORDS FOR THIS POST
Sports, Texas Stars, Cedar Park Center
MORE IN THE ARCHIVES