Stars Earn Fourth Straight Victory
Shutout win previews long homestand
By Eric Pickhartz, 2:38PM, Mon. Nov. 22, 2010
Another great effort produced another win for the Texas Stars, as they beat the Milwaukee Admirals 2-0 on Saturday night for their 10th win of the season.
Texas goalie Richard Bachman saved all 26 Milwaukee shots for his second shutout of the season, and Travis Morin added to his team-leading 14 points with an assist. It was the fourth straight win for an improving group.
The Stars put an end to Milwaukee's seven-game streak of earning at least a point (AHL, like the NHL, awards one point for an overtime or shootout loss), and set their Cedar Park Center record at 6-4 for the season.
The last minute of the first period saw Greg Rallo gather a pass from Morin at the red line, enter the offensive zone, and rip a wrist shot off the crossbar and into the net. Milwaukee's goalie never had a chance. The impetus continued into the second, when Raymond Sawada scored his first of the season on a rebound from a Phillip Larsen shot.
While the Stars are beginning to find their stride, it's important to keep in mind they still have a lot of the season to play, and have games in hand as well. On Saturday, the Stars played only their 16th game, when some teams were playing their 21st. Currently sixth of an eight-team division, Texas is only two wins away from second place. It's a good position to be in, and Coach Glen Gulutzan's game plans are proving effective.
Seven of the next eight games are at home for the Stars, so there are plenty of chances, including the Thanksgiving break, to see them in action. They head to Houston Sunday the 21st, and return Wednesday for the longest homestand of the season.
Vs. Houston: Wed., Nov. 24, 7:30pm. Vs. Milwaukee: Fri., Nov. 26, 7:30pm. Vs. San Antonio: Sat., Nov. 27, 7pm. Vs. Oklahoma City: Tues., Nov. 30, 7:30pm. Cedar Park Center, 2100 Avenue of the Stars, Cedar Park, 512/467-8277. Check here for a full schedule.
A note to readers: Bold and uncensored, The Austin Chronicle has been Austin's independent news source for almost 40 years, expressing the community's political and environmental concerns and supporting its active cultural scene. Now more than ever, we need your support to continue supplying Austin with independent, free press. If real news is important to you, please consider making a donation of $5, $10 or whatever you can afford, to help keep our journalism on stands.
READ MORE
More by Eric Pickhartz
March 4, 2011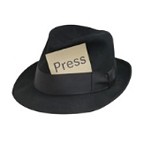 March 2, 2011
KEYWORDS FOR THIS POST
Texas Stars, Cedar Park Center
MORE IN THE ARCHIVES