SXSW Announces Accelerator Finalists
Web innovators in Interactive and Music will show off their wares
By Kimberley Jones, 12:06PM, Tue. Jan. 29, 2013
SXSW has announced the finalists for its fifth annual SXSW Accelerator, a competition of forward-thinking web-based products. (We like to think of it as Tomorrowland meets the Hunger Games.)
Broken down into an Interactive portion (March 11-12) and a Music one (March 13), the Accelerator competition features two minutes-long product demonstrations in front of a live audience and a panel of judges. OK, so not quite a death match scenario, but stressful stuff nonetheless. Still, the finalists already distinguished themselves out of 500 applicants to this year's Accelerator, so, y'know, everybody's a winner here, right?
Two Austin-based companies were tapped as Interactive Accelerator finalists: Clay.io, a platform for HTML5 games, and Spot On Sciences, which develops "innovative medical devices that revolutionize collection and storage of biological fluids for diagnostic testing and medical research."
For a complete list of 2013 Accelerator finalists, visit the SXSW website.
Keep up with all our SXSW coverage at austinchronicle.com/sxsw.
READ MORE
More SXSW
Plus Teen Vogue, The Daily Show, and Charlie Rose
Richard Whittaker, Aug. 30, 2017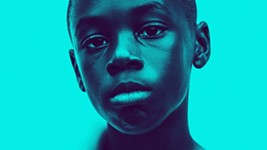 Oscar-winner Barry Jenkins part of first speaker list for 2018
Richard Whittaker, July 24, 2017
More by Kimberley Jones
Cranky loner (and beloved character actor) faces mortality
Oct. 13, 2017
VOTE: Deadly roller derby, sad clones, and a Road Warrior duke it out
Sept. 28, 2017
KEYWORDS FOR THIS POST
SXSW, Accelerator, SXSW Accelerator, Spot On Sciences, Clay.io
MORE IN THE ARCHIVES