Q&A With Janet Pierson
SXSW Film Producer breaks down the lineup for us
With the 130-film slate for SXSW Film 2012 newly announced, we nabbed a few minutes over the phone with SXSW Film Conference and Festival Producer Janet Pierson.
On previously announced Opening Night Film The Cabin in the Woods:
"It's really entertaining and really smart. We are thrilled to have that be our Opening Night. It's smart and interesting and surprising and a game-changer. We tread very carefully on what studio fare we're going to show. We show very little, and we only show films that we think are going to be right, that represent us well – as opposed to being a regional fest that's on the studio marketing tour."
On the just-announced Centerpiece Film 21 Jump Street, the reboot of the late Eighties/early Nineties cop show that Jonah Hill stars in and co-wrote:
"I went into the film with total skepticism, like, why was I even spending the 2 hours to watch it? I didn't even know the reference material. … I knew Johnny Depp was in [the original TV show], and that's all I knew it. But Jonah Hill is somebody whose career is interesting. I think he's done a lot of good work; he's growing up onscreen. He loves SXSW. And we were all surprised – there were 5 of us watching the film – at how funny it was and how interested it was about the changing times. It's a real social commentary."
On the SXSW debut of Lena Dunham's new HBO series, Girls:
"Over the moon about Lena. Ecstatic. For several reasons. You've heard me say a million times, we took a chance with her on Creative Nonfiction [which screened at SXSW in 2009 in the Emerging Visions section]. It was not an obvious film to say yes to. We took a chance on it. And she delivered. She met people she wanted to work with and then she made Tiny Furniture [winner of the 2011 SXSW Best Narrative Feature Award] as a way to earn her way back and it was so outstanding.
"I've been trying to figure out a way to get a cable series element [in the festival]. You know, Breaking Bad is beyond great. The Wire. All the usual stuff people say. Mad Men. There's so much quality television and there are so many filmmakers who are working in television. So I knew that was an element I wanted to incorporate, but then it becomes a question of how do you do it?
"We'd actually reached out to Eastbound and Down, but it ended up turning into just a conversation with David Gordon Green, because [Danny] McBride and Jody Hill, their schedule changed and they couldn't come and talk about it. But we've always been interested in [bringing a cable series to the festival], and this was the first time where it just all came together perfectly – where it was important to Lena, it was important to us. We're just really, really happy about it, and I'm thrilled that that was our first announcement, and that there's a panel with all the participants."
On making the tough decisions:
"As we grow through this process we both are really careful to look for the things that we consider us, that we consider work as the curatorial SXSW film voice, and we also don't want to be knee-jerk predictable. So we're constantly examining ourselves every step of the way. And it's interesting because there were plenty of films this year that I know people thought were made for us, were perfect for us, and would have been expected. We took some of those, and we didn't take some of those. We definitely took films that I think will be a little surprising to people. … The Emerging Visions [section] can't just be Brooklyn hipsters. You want to take a chance on different people. But there are too many films to take a chance on everybody."
On the elimination of the Lone Star States category, which highlighted Texas-made films:
"There is sometimes a perception with [regional-specific programs] in a festival that it's like you're doing favors for the home team, and they're not necessarily given their due. I was fighting that impression the last couple of years. I was really working against that and I really wanted to make it Texas-proud. And I was putting films that I thought were incredibly strong – When I Rise, Thunder Soul, Exterminators, and Incendiary. But I'm not sure it serves those filmmakers. We were looking at the films we have this year, and we were kind of like, there's no reason to do this. There are Texas films throughout the program. And what's nice is that we have this Louis Black Award that was started last year – it was a gift given in Louis' name [Louis Black is the Editor of the Austin Chronicle, as well as a founder of SXSW] – and there will be a Texas opt-in so that all the Texas made films can opt in for this juried competition."
On the end of the SXSW and Fantastic Fest partnership, SXFantastic:
"The last three years Tim [League, Fantastic Fest cofounder] programmed five films in the midnight section and we put it to bed very happily after last year. It was a great affiliation, we both got a lot out of it. Tim is busy with Drafthouse Films. When we first had the idea my first year, neither Tim nor I knew the strength that Jarod [Neece, SXSW senior programmer] would have as a genre programmer, as a midnight programmer. Jarrod is terrific, and Tim is like, you don't need me anymore. It was fine for us to do it in-house. We'll be announcing those next week, the Midnights and the Shorts program. Claudette [Godfrey] is the shorts programmer now, across the board. It's a big responsibility, but I think she's doing great with that. And Jarod has 10 films that he'll be announcing next week. But we have plenty of genre films throughout all the programs. Since it started in '94, SXSW has always had strong genre films."
On emerging trends and weird coincidences:
"Every year there are. It's so funny, last year I think there were 14 or 15 fighting films, all about amateur fighting. And last year all the sex scenes had choking in them. But this year there's not. It went away. It's like all of a sudden it was about choking and having sex, and this year I didn't see that – that I can remember, or I'm immune to it.
"This year, I don't know if we took them all, but everyone in the submissions was shooting in the woods. And we certainly accepted a few films where people were in the woods. That seems to be the DIY landscape.
"I think last year there was a real minimalism, a real naturalism to a lot of our films. This year's there's a more outrageous, in your face, risk-taking in a lot of cases – across the board."
The 2012 SXSW Film Festival and Conference runs March 9-17.
Keep up with all our SXSW coverage at austinchronicle.com/sxsw.
READ MORE
More SXSW
Plus Teen Vogue, The Daily Show, and Charlie Rose
Richard Whittaker, Aug. 30, 2017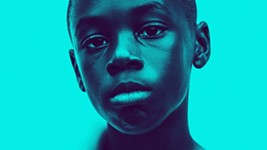 Oscar-winner Barry Jenkins part of first speaker list for 2018
Richard Whittaker, July 24, 2017
More by Kimberley Jones
Cranky loner (and beloved character actor) faces mortality
Oct. 13, 2017
VOTE: Deadly roller derby, sad clones, and a Road Warrior duke it out
Sept. 28, 2017
KEYWORDS FOR THIS POST
SXSW, Janet Pierson, Cabin in the Woods, 21 Jump Street, Jonah Hill, Lena Dunham, Girls, Jarod Neece, Claudette Godfrey, David Gordon Green, Tim League
MORE IN THE ARCHIVES