Trans Awareness Week: Alexander Danger Celebrates Trans Pride Onstage
Boyz of Austin staple reflects on road to becoming a drag king
By James Scott, 2:00PM, Tue. Nov. 16, 2021
Drag introduced itself to Alexander Danger, aka Alexander the Great, on Fourth Street – flashing in the multitudinous gems of drag queen shows at all the queer bars.
However, the idea of performing onstage himself didn't formulate until Danger met Max Morrison, founder and owner of local drag troupe Boyz of Austin, which Danger says is the first time he considered "performing as a king and performing gender and masculinity on stage." Fast forward to December 2015, and Danger was showing off his drag talents for the first time with the Boyz at his first show at Cheer Up Charlies.
Danger has a diverse portfolio when it comes to performances, working not only with the Boyz but also Austin's Jigglewatts Burlesque. His work, in its abundance, culls from a wide variety of influences both locally and nationwide, as well as from classic and transgender-specific burlesque legends like Marinka and Alexandra the Great 48. Also citing out-of-town drag kings like Murray Hill and K. James for inspo, Danger points to the long legacy of queer and trans performers as artistic motivation. "I am encouraged, inspired by, and owe the ability to be inspired to our queer and trans ancestors and predecesors, like Marsha P. Johnson, Silvia Rivera, Gladys Bently, Storme DeLarvie, World Famous *BOB*, and the people and communities who have been fighting to live authentically for as long as humanity has existed."
However, at the top of the list of what informs Danger's work is his own life. His experiences inform all his performances, including Danger's "Transgender Pride Act," which he describes as "a celebration unique to me and my experience, complete with my signature acrobatic chair tricks, fabulous costuming, trans pride flag pasties and so forth." Having performed the act across the coasts as well as in Europe, Danger says it's the one he's most proud of.
Gender itself, though, is often just one element of his overall performance, usually only in how his presentation influences the larger story. For example, a more recent work called "Space Mix" has Danger acting as an astronaut space-tripping through the galaxy. "It just so happens that I present on the scale of masculinity, but that's not the entire story, as the story is about the astronaut, his journey, and what he discovers about himself in space."
In a similar fashion, performance represents only one piece in the greater puzzle of Danger's view of what transgender pride means. For Danger, that pride also depends on active advocacy and involvement in trans legislative issues that affect the existence of the community, as well as fighting for trans community members in more vulnerable positions than himself. For Danger, his life and career goal is to hold space for those in his community, as well as using his platforms in performance, nonprofits, and community organizing to fight for underrepresented groups.
"Texas is becoming more dangerous and deadly for the transgender community, even though it is already the deadliest state in the U.S. for trans people. I just want my community to have the same right to life, liberty, and the pursuit of happiness that everyone else has."
---
Recognized every year in November, Transgender Awareness Week (Nov. 13-19) celebrates and uplifts the voices, experiences, and achievements of trans and nonbinary communities around the world. The week culminates with Transgender Day of Remembrance (Sat., Nov. 20), an annual observance honoring the lives of those who have been lost to anti-trans violence. The Transgender Education Network of Texas hosts its virtual TDOR event this Sat., Nov. 20, 6pm.
In celebration of this year's Trans Awareness Week, The Austin Chronicle's Qmmunity section spotlights members of Austin's trans and nonbinary community with stories published daily online this Mon.-Fri., Nov. 15-19.
A note to readers: Bold and uncensored, The Austin Chronicle has been Austin's independent news source for over 40 years, expressing the community's political and environmental concerns and supporting its active cultural scene. Now more than ever, we need your support to continue supplying Austin with independent, free press. If real news is important to you, please consider making a donation of $5, $10 or whatever you can afford, to help keep our journalism on stands.
READ MORE
More by James Scott
Qmmunity advises on what local places are best for gay gift shopping this year
Dec. 8, 2023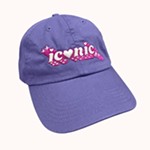 Gifts for the els, bees, gees, and teas – and the pluses!
Dec. 7, 2023
KEYWORDS FOR THIS POST
Transgender Awareness Week 2021, Transgender Day of Remembrance 2021, Alexander the Great, Alexander Danger, Boyz of Austin, Jigglewatts Burlesque, Max Morrison, Austin drag, Austin drag kings
MORE IN THE ARCHIVES