theGlitoris' Top 5 Albums to Pick Up in Janurary, 2011
As publications reflect back on 2010, theGlitoris looks to 2011.
By The Glitoris, 9:29AM, Fri. Dec. 17, 2010
The lead singer from Washington's indie rock band, Gossip, is going solo. Twenty-nine-year-old, Beth Ditto,- will release a four-track EP in January, 2011. Ditto, who is a lesbian, is well known for her outspoken support of both LGBT and feminist causes. Beth Ditto's forthcoming solo EP has reportedly been produced by Simian Mobile Disco.
Simian Mobile Disco, are a UK-based production and remix team comprised of James Ford and Jas Shaw. In addition to his work with Simian Mobile Disco, James Ford is a producer and has worked with bands such as Florence & the Machine, Arctic Monkeys, Peaches, Klaxons, and now Miss Ditto.
Another artist breaking free from a successful project, is Casey Spooner of Fischerspooner fame. The electroclash duo, Fischerspooner, has been around for over a decade forming in N.Y.C. during 1998. The 40-year-old openly gay artist/musician, Casey Spooner, will release his first solo album, Adult Contemporary, on January 24, 2011 after just coming off tour with the Scissor Sisters. The two solo artists top off:
theGlitoris' top 5 albums to pick up in Janurary 2011:
1. Beth Ditto EP Beth Ditto
2. Adult Contemporary Casey Spooner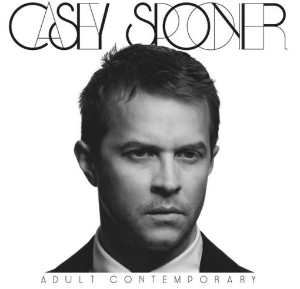 3. Blue Songs Hercules and Love Affair
4. 21 Adele
5. (Yet untitled) Amy Winehouse
Bonus: Ventriloquizing FUJIYA & MIYAGI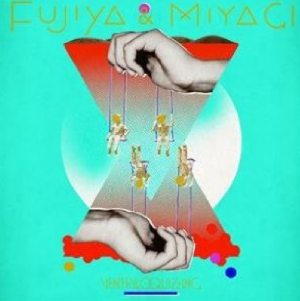 A note to readers: Bold and uncensored, The Austin Chronicle has been Austin's independent news source for almost 40 years, expressing the community's political and environmental concerns and supporting its active cultural scene. Now more than ever, we need your support to continue supplying Austin with independent, free press. If real news is important to you, please consider making a donation of $5, $10 or whatever you can afford, to help keep our journalism on stands.
READ MORE
More Music
A,E,I,O,U, and sometimes Y am I doing this?
Rob Cohen, May 6, 2015
Disrespecting artistry one act at a time
Rob Cohen, Feb. 23, 2015
More by The Glitoris
Blow your mind (and your load) with NYC-based, Gang Gang Dance
April 14, 2011
The top 5 music videos poppin' out of theGlitoris' Glit
Dec. 8, 2010
KEYWORDS FOR THIS POST
Music, Gay, Beth Ditto, Casey Spooner, Hercules and Love Affair, Adele, FUJIYA & MIYAGI, Amy Winehouse
MORE IN THE ARCHIVES