Gay New York: Jonathan Horowitz at PS1
Andy's next installment from NYC.
By Andy Campbell, 10:55AM, Sun. Jul. 26, 2009
So I have a new art obsession/boyfriend in Jonathan Horowitz, whose work is politically activated (on U.S. politics, vegetarianism and queer livelihoods) and dead-pan hilarious. His retrospective at PS1, entitled And/Or features video, paintings, and installations. Some of my favorites: A bed dedicated to a rotating cast of characters (it was Gertrude Stein and Alice B. Toklas when I went- how serendipitous considering K8's recent post), a glitter encrusted flag dedicated to Jasper Johns, and a pair of New York Posts commemorating Ronald Reagan rotting in their frames as the internet photograph (printed on archival paper) of an AIDS death was installed below.
PS1 also held a Kenneth Anger retrospective, and while I love and admire the work, the exhibition design was totally lacking. A room covered in red and black vinyl… sounds cool but it was a wreck. But, you know, watching Scorpio Rising, Fireworks, Lucifer Rising and Inauguration of the Pleasure Dome never ever gets old!
Click for photos after the jump: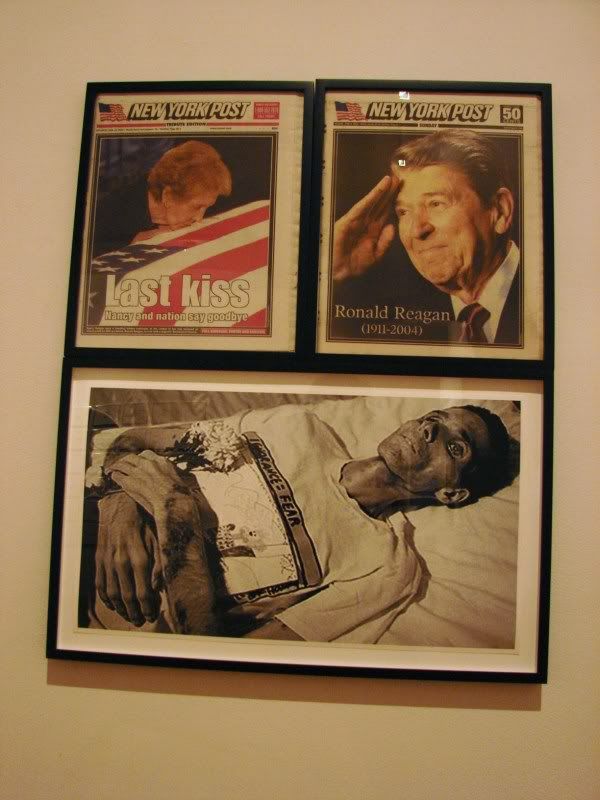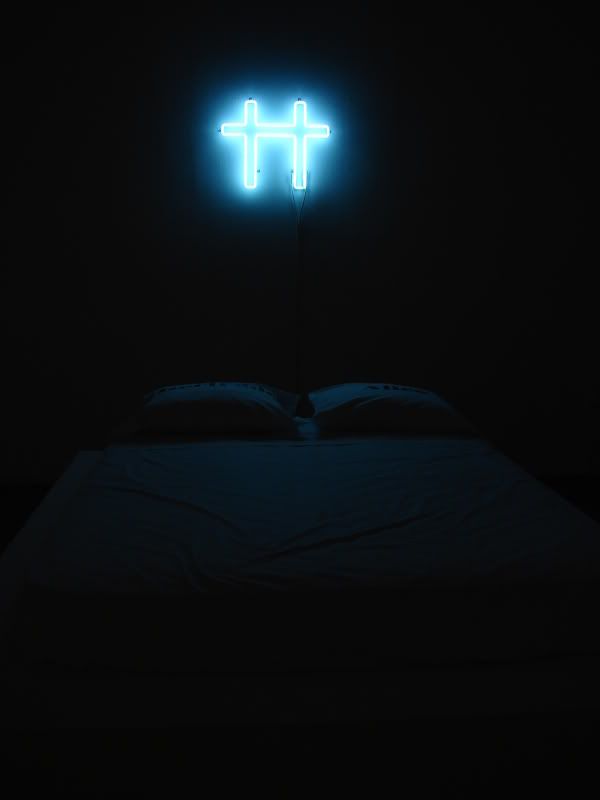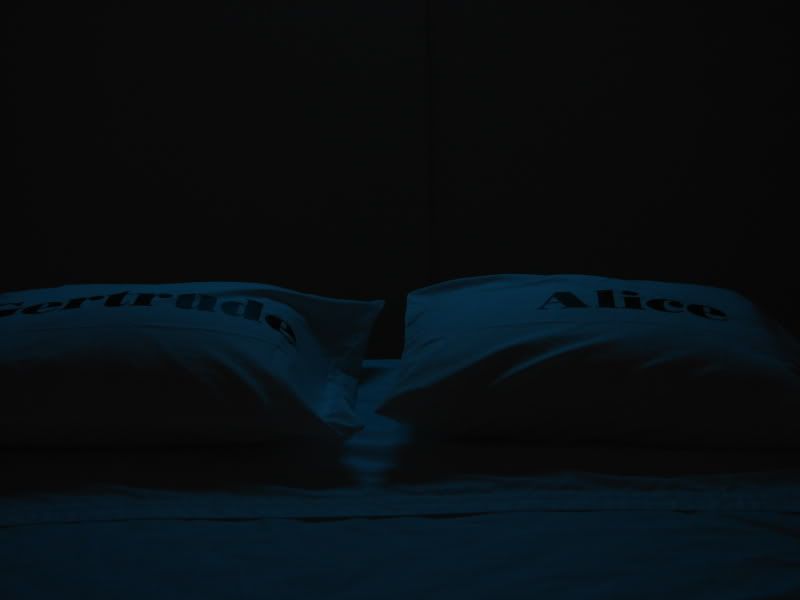 A note to readers: Bold and uncensored, The Austin Chronicle has been Austin's independent news source for almost 40 years, expressing the community's political and environmental concerns and supporting its active cultural scene. Now more than ever, we need your support to continue supplying Austin with independent, free press. If real news is important to you, please consider making a donation of $5, $10 or whatever you can afford, to help keep our journalism on stands.
READ MORE
More Art
Old Masters and new whiz kids all have a home here
March 3, 2017
Because sometimes, a regular hat just doesn't cover it
Lawrence Everett Forbes, Jan. 17, 2014
More Politics
Response to D6 candidate Matt Stillwell's least-common-Dem politics
Kate X Messer, Nov. 3, 2014
What's a nice candidate for governor like you doing in a place like this?
Kate X Messer, Oct. 7, 2013
More by Andy Campbell
It was the year that was.
Jan. 1, 2016
In the wake of HERO's overturn, Houston's vulnerable left vulnerable
Nov. 4, 2015
KEYWORDS FOR THIS POST
Art, Politics, Jonathan Horowitz, PS1, Kenneth Anger, Gay Art, New York, gay, MOMA, Ronald Reagan rotting, Jasper Johns
MORE IN THE ARCHIVES