Reefer Madness: Solid Majority Favor Legalization
Poll reflects largest majority since pot-law question has been asked
By Jordan Smith, 12:30PM, Sat. Oct. 26, 2013
In October 1969, the first year that the Gallup Poll queried adults about whether they believed use of marijuana should be legal, just 12% said yes. An overwhelming 84% said no.
Now, 44 years later – and nearly a year after the passage of historic legalization initiatives in Colorado and Washintgon – during a poll conducted this October, a clear and strong majority of American adults, 58%, say the drug should be made legal. "The American people have opened their eyes to the failure that is marijuana prohibition and there is no putting the genie back in the bottle," said Erik Altieri, communications director for NORML. "Following the successful passage of marijuana legalization initiatives in Colorado and Washington in 2012, the people of this country see that a new approached to marijuana police is both required and possible."
The percentage of adults in favor of legalization has been climbing steadily since that first poll in 1969, jumping to 28% in favor by 1977, before stalling out in the Eighties and Nineties. The number jumped again, to 34% in 2003, and catapulting to 50% in 2011.
Support for legal pot is greatest among those 49 and under (67% of those 18-29 favor legalization as do 62% of those 30-49) though support among the older cohorts is gaining steadily, with 45% of those over 65 agreeing pot should be legal. Democrats are most likely to support legalization (65%), but for the first time in Gallup's polling on the issue those who consider themselves politically independent have also cracked the six-in-10 majority, with 62%. Only a majority of Republicans now believe pot should remain illegal.
With the proliferation of proposed pot-law reform measures across the country, it appears only a matter of time until the dominoes begin to fall. (And you can expect Texas to be among the last.)
"The majority of Americans now agree that it is time to legalize and regulate," Altieri said. "The issue can no longer be ignored or sidelined. Legalization is now the mainstream position and supporters of perpetuating our war on marijuana will continue to be further relegated to the fringe."
READ MORE
More Reefer Madness
Million Marijuana March this Saturday in Austin
Jordan Smith, May 1, 2014
Retired Supreme Court judge weighs in on pot prohibition
Jordan Smith, April 25, 2014
More Marijuana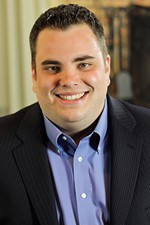 State rep's stoner past comes out in primary
Richard Whittaker, Dec. 30, 2015
High Profits, by Austin's Bat Bridge Entertainment, debuts
Marjorie Baumgarten, April 19, 2015
More by Jordan Smith
Motoreum's Yusuf & Antonio talk about the biz and their reality TV debut
May 22, 2014
Musical chairs at Downtown HQ
May 9, 2014
KEYWORDS FOR THIS POST
marijuana, NORML, reefer madness, legalization, drug war, war on pot, Gallup Poll
MORE IN THE ARCHIVES