Majority of Americans Say Legalize It
Federal lawmakers file bill to protect tokers
By Jordan Smith, 11:04AM, Tue. Apr. 16, 2013
It's official: People like pot – they really, really like it.
That's the news from the Pew Research Center for the People & the Press, which announced April 4 that for the first time in more than four decades a majority of Americans say they support the legalization of marijuana. The recent national survey reveals that 52% of Americans now favor legalization; support for the idea has gained a whopping 11 points since 2010.
Not only do folks support legalization, a strong majority now sees the enforcement of prohibition as damaging: 72% say efforts to enforce pot laws cost more than they are worth. Moreover, 60% say the federal government should not enforce pot laws in states where its use is legal, as in Washington and Colorado where voters in November approved measures to legalize, tax, and regulate the drug for recreational use. Indeed, that feeling cuts across political lines: 59% of Dems, 64% of independents, and 57% of Republicans say the feds should back off in states that legalize pot.
On the heels of that finding, a bipartisan group of federal lawmakers on April 12 introduced a new measure that would amend the Controlled Substances Act to protect from federal prosecution anyone using pot in accordance with state laws. The Respect State Marijuana Laws Act was filed by U.S. Rep. Dana Rohrabacher, R-Calif., who has been a longtime supporter of medi-pot laws, with support from Reps. Justin Amash, R-Mich., Don Young, R-Alaska, Earl Blumenauer, D-Ore., Steve Cohen, D-Tenn., and Jared Polis, D-Colo.
Growing support for these kinds of legal changes may in part be due to the fact that 48% of all Americans also now say that they have tried marijuana at least once; 12% said they have used it within the last year, with 27% of respondents under 30 saying they have toked within the past year. Indeed, support for pot legalization is strongest among Millenials at 65%, followed by Gen Xers at 54% and Boomers at 50%, Pew reports.
Also notable is that the percentage of people who believe marijuana is a so-called "gateway drug" leading to use of harder narcotics has, blissfully, declined to just 38%; in 1977, 60% said pot use would lead to use of heavier drugs. Moreover, people are less inclined to see pot use as a moral issue – just 32% now say it is morally wrong versus 50% who felt that way just seven years ago.
READ MORE
More Reefer Madness
Million Marijuana March this Saturday in Austin
Jordan Smith, May 1, 2014
Retired Supreme Court judge weighs in on pot prohibition
Jordan Smith, April 25, 2014
More Marijuana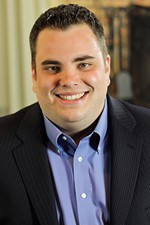 State rep's stoner past comes out in primary
Richard Whittaker, Dec. 30, 2015
High Profits, by Austin's Bat Bridge Entertainment, debuts
Marjorie Baumgarten, April 19, 2015
More by Jordan Smith
Motoreum's Yusuf & Antonio talk about the biz and their reality TV debut
May 22, 2014
Musical chairs at Downtown HQ
May 9, 2014
KEYWORDS FOR THIS POST
Reefer Madness, marijuana, marijuana legalization, Pew Research Center, drug war, Controlled Substances Act, drugs
MORE IN THE ARCHIVES