Obama: Policing Legalized Pot a Low Priority
In interview with Barbara Walters on TV tonight
By Jordan Smith, 10:07AM, Fri. Dec. 14, 2012
President Barack Obama tells ABC News that policing pot in Colorado and Washington, where voters last month cast ballots to legalize, tax, and regulate recreational use of the drug by adults, will be a low priority for the feds.
The news comes in an interview with Barbara Walters slated to air this evening as part of Walters' annual "most fascinating people" show.
In the interview Obama says that the federal government "has a lot to do when it comes to criminal prosecutions" and that going after recreational pot smokers in states that has "already determined that it's legal." As such, he said the U.S. Department of Justice is drafting guidelines that will address the end of prohibition in those states (and, presumably, any others that follow suit in the coming years).
Check out a preview of the interview here.
READ MORE
More Reefer Madness
Million Marijuana March this Saturday in Austin
Jordan Smith, May 1, 2014
Retired Supreme Court judge weighs in on pot prohibition
Jordan Smith, April 25, 2014
More Marijuana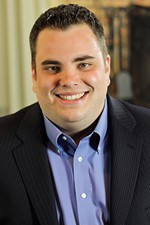 State rep's stoner past comes out in primary
Richard Whittaker, Dec. 30, 2015
High Profits, by Austin's Bat Bridge Entertainment, debuts
Marjorie Baumgarten, April 19, 2015
More by Jordan Smith
Motoreum's Yusuf & Antonio talk about the biz and their reality TV debut
May 22, 2014
Musical chairs at Downtown HQ
May 9, 2014
KEYWORDS FOR THIS POST
Reefer Madness, marijuana, Barack Obama, marijuana legalization, War on Drugs, Barbara Walters, DOJ
MORE IN THE ARCHIVES