12/6 and 12/10 – the New 4/20?
Pot officially legal in two states
By Jordan Smith, 6:30AM, Tue. Dec. 11, 2012
It's been a big week for pot-law reformers: On Dec. 6 Washington state's pot legalizing Initiative 502 took effect, and yesterday, on Dec. 10, Colorado Gov. John Hickenlooper quietly announced that he had signed an executive order officially certifying that Colorado too had voted to legalize marijuana.
"Voters were loud and clear on Election Day," Hickenlooper said. "We will begin working immediately with the General Assembly and state agencies to implement Amendment 64."
Although there are differences between the new state laws – in Colorado, for example, cities can ban marijuana-related businesses, whereas in Washington cities must allow them; in Colorado individuals are allowed to grow a small number of plants, in Washington that's a no-go – the challenge facing each state is the same: Implement the new laws while keeping an eye out for the feds. Indeed, regardless the will of the state voters, pot is still illegal under federal law, which suggests an inevitable showdown. Advocates are hoping that will not happen. Officials in both Colorado and Washington have already reached out to the U.S. Department of Justice in advance of implementation of the states' new legalize, tax, and regulate laws. Reportedly the DOJ has said each law is under "review." As far as Rob Kampia, executive director and co-founder of the Marijuana Policy Project, is concerned, the feds can keep on reviewing the law for as long as they want – and hopefully for at least the next four years. That would give the states a chance to implement and show success with the new laws, would allow other states (potentially) to join, and would make it "almost impossible to put the genii back in the bottle," he said.
In Washington, the liquor control board has until Dec. 1, 2013, to come up with the regulatory framework to tax and regulate marijuana. In Colorado, Hickenlooper has named a 24-member task force to "coordinate and create a regulatory structure that promotes the health and safety of the people of Colorado," he said. That group will begin meeting on Dec. 17.
A note to readers: Bold and uncensored, The Austin Chronicle has been Austin's independent news source for over 36 years, expressing the community's political and environmental concerns and supporting its active cultural scene. Now more than ever, we need your support to continue supplying Austin with independent, free press. If real news is important to you, please consider making a donation of $5, $10 or whatever you can afford, to help keep our journalism on stands.
READ MORE
More Reefer Madness
Million Marijuana March this Saturday in Austin
Jordan Smith, May 1, 2014
Retired Supreme Court judge weighs in on pot prohibition
Jordan Smith, April 25, 2014
More Marijuana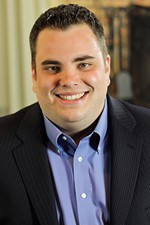 State rep's stoner past comes out in primary
Richard Whittaker, Dec. 30, 2015
High Profits, by Austin's Bat Bridge Entertainment, debuts
Marjorie Baumgarten, April 19, 2015
More by Jordan Smith
Motoreum's Yusuf & Antonio talk about the biz and their reality TV debut
May 22, 2014
Musical chairs at Downtown HQ
May 9, 2014
KEYWORDS FOR THIS POST
Reefer Madness, marijuana, Initiative 502, Amendment 64, Rob Kampia, marijuana legalization, John HIckenlooper, war on drugs
MORE IN THE ARCHIVES