Reefer Roundup: 7/4/11
Your patriotic drug news roundup
By Jordan Smith, 8:20AM, Mon. Jul. 4, 2011
This week: Legalizing pot, a home-grown film about a pot-dealing old dude, growing your lawn greener, the Supremes trade their robes for flip-flops, and more!
LEGALIZE IT:
On June 23, Massachusetts Dem Rep. Barney Frank filed legislation to end the decades-long prohibition of marijuana. That's right: Frank – and his co-sponsors, including our Liberpublican Surfside fave, Rep. Ron Paul – say it's time to legalize the demon weed, end federal prohibition and allow the individual states to decide how pot should be regulated. Interstate trafficking would remain illegal. "Criminally prosecuting adults for making the choice to smoke marijuana is a waste of law enforcement resources and an intrusion on personal freedom," Frank said in a statement. "I do not advocate urging people to smoke marijuana, neither do I urge them to drink alcoholic beverages or smoke tobacco, but in none of these cases do I think prohibition enforced by criminal sanctions is good public policy."
Now, if the Congress would only give the bill a hearing. And that's unlikely to happen in the House, where Texas' Drug Warrior GOP Rep. Lamar Smith – the pride of West Austin! – is in charge of the Judiciary Committee. In fact, Smith has already put a damper on what is otherwise a refreshing puff of smoke: "Decriminalizing marijuana will only lead to millions more Americans becoming addicted to drugs and greater profits for drug cartels who fund violence along the U.S.-Mexico border," he told the Christian Science Monitor. Of course, the theory that making a drug legal leads to everyone and their brother using it is utter bull – if that were the case, tobacco use wouldn't continue to decline in the U.S., and everyone would be drunk on Sixth Street on Saturday night, including Smith.
IT'S LIKE THIS:
With a little bit of help from friends (with cash), Austin filmmaker Matt Naylor will be able to finish up his short narrative film What It's Like, a tale about a journalist out to interview a retiree pot and mushroom dealer living in an old-folks home (Naylor says the film is based on a story a friend told him). With the aging of the Boomer cohort, I imagine we'll hear more stories like this in years to come.
Check out this teaser for the film:
MIRACLE MEDI-POT?:
The Scotts Miracle-Gro Co. is hoping to expand from helping gardeners grow green lawns into helping medi-pot cultivators grow the green. That's right, Scotts is hoping to expand its reach through the aisles of Home Depot and out beyond the neighbor's tomato stakes and into the 16 states that have legalized medi-mari growing and possession by qualified persons. "I want to target the pot market," Scotts CEO Jim Hagedorn told the Wall Street Journal. "There's no good reason we haven't." Scotts sales were up 5% last year to nearly $3 billion, the WSJ reports, and is looking to expand its reach into the relatively untapped legal pot market, which analysts sale will reach $1.7 billion in sales in 2011. Scotts products have be found during raids of pot growing operations and Hagedorn takes that as a "good sign of brand awareness," though he worries that his company's products might be seen as too mainstream for pot cultivators.
YOUR TEAM ON DRUGS:
According to the NCAA, the number of college athletes testing positive for pot in postseason events tripled in 2010, up from 28% in 2008-2009 season to 71% in 2009-2010. Numbers for this year are not yet in, reports USA Today.
Taking a cue, perhaps, from Texas' GOP Rep. Smith, the U.S. Anti-Doping Agency's CEO Travis Tygart told the paper that he suspect that the upswing has to do with the spread of medi-pot and talk of legalization. I say, plu-ease to that: If that were the case we would've seen the uptick long before now. California legalized medi-pot in 1996 and a steady march of states have joined the field since then. As for legalization talk – I'm pretty sure that's a tad older than the 2008 season, like say at least several decades older. Still, there's nothing like a bit of fear-mongering to rile folks up. Seriously, around Austin it's not as though we haven't had our fair share of Longhorn tokers. Think Ricky Williams, or, more recently, the allegations leveled against Chris Simms.
Notably, the NCAA reports that the positive tests represent less than 3% of all samples tested by the organization.
SUPREME DECISIONS:
The U.S. Supremes have traded in their black robes for shorts for the summer, but before leaving made several decisions that are of note to drug-law reformers. Here's a quick review of several notable decisions:
First up, before leaving on summer hiatus, the court announced that it will consider in the fall a blockbuster of a case involving the use of GPS technology to track individuals, where the court will be tasked with deciding whether police actually need a warrant before using GPS to track a suspect. In the specific case (U.S. v. Jones), the FBI suspected that Antoine Jones was running drugs out of his Washington, D.C. nightclub. As part of their surveillance, the police got a warrant in D.C. to install a GPS device on Jones' Jeep for a 10-day period in order to track his comings and goings. Instead of installing the GPS within the time allotted by the warrant, however, the cops didn't install it until after the 10-days were up and did so when the car was parked in Maryland, not it the District. The government's position now is that those details don't exactly matter since it doesn't need a warrant to conduct this kind of 24/7 surveillance. Jones was sentenced to life in prison, but his conviction was tossed late last year when the D.C. Circuit Court of Appeals ruled that the feds had, in fact, violated Jones' 4A right to be free of unreasonable search and seizure. You can find more on that case here.
Also noteworthy are two opinions issued before the begin of the summer sojourn season.
One June 23, the court reinforced the importance of confrontation in criminal cases, ruling that forensic lab analysts must be available to testify about their scientific findings in order to satisfy the Sixth Amendment's Confrontation Clause.
In this case, Donald Bullcoming was charged and tried for drunk driving in New Mexico. The principal evidence against him was a lab report certifying that his blood-alcohol level was above the legal limit. But the prosecution failed to call the lab analyst that actually performed the test to testify as to its authenticity; instead, the state called another analyst who was familiar with the testing period in general, but had not been involved in testing the evidence in Bullcoming's case. Bullcoming appealed, but the New Mexico Supreme Court ruled that having a different analyst was enough to satisfy the Confrontation Clause. The U.S. Supremes, however, have disagreed in an unconventional 5-4 split, with Justices Antonin Scalia and Clarence Thomas joining Justices Ruth Bader Ginsburg, Sonia Sotomayor and Elena Kagan to make a majority. In short, the majority ruled, confrontation of the witnesses against a defendant means exactly that – a matter not satisfied with confrontation of a proxy.
The Bullcoming opinion builds on two previous cases – the decision in a case called Crawford in 2004, which reaffirmed the importance of confrontation; and in 2009, the court ruled in the case of Luis Melendez-Diaz that entering into evidence "certificates of analysis" of evidence by a forensic lab or its analysts was not enough to satisfy the confrontation requirement. The question was left open, however, as to who exactly was required to testify about the lab work; in the Bullcoming case the court has answered that lingering question.
In dissent, however, Justice Anthony Kennedy – joined by Chief Justice John Roberts and Justices Steven Breyer and Samuel Alito – called the majority's extension of the Melendez-Diaz decision a "serious misstep" in extending the reach of the court's previous rulings: "Here a knowledgeable representative of the laboratory was present to testify and to explain the lab's processes and the details of the report," Kennedy wrote, "but because he was not the analyst who filled out part of the form and transcribed onto it the test results from a machine printout, the Court finds a confrontation violation." The majority, however, plainly disagreed: "Suppose a police report recorded an objective fact – Bullcoming's counsel posited the address above the front door of a house or the read-out of a radar gun," Ginsburg wrote. "Could an officer other than the one who saw the number on the house or gun present the information in court – so long as that officer was equipped to testify about any technology the observing officer deployed and the police department's standard operating procedures? As our precedent makes plain, the answer is emphatically 'No.'"
Also on June 23, the high court ruled by plurality that federal defendants who negotiated plea deals under sentencing guidelines that then change may seek to have their sentences reduced.
William Freeman was charged in 2005 with several crimes, including possession with intent to distribute crack cocaine. He pleaded guilty in return for a sentence that would fall within the federal sentencing guidelines for crack cocaine. At the time, the federal guidelines still contained the infamous 100-to-1, crack-to-powder-cocaine disparity, which meant, essentially that it would take just five grams of crack to net the same multi-year sentence as a person popped with 500 grams of powder cocaine. The disparity was enacted in 1986 and has long been derided as racist and unjust. In 2008 the U.S. Sentencing Commission issued a retroactive amendment to the guidelines as a step toward remedying the gross disparity. Freeman sought to avail himself of the possibility of a lower sentence the new standard offered, but he was denied because his sentence had been imposed as part of a plea deal.
Upon review, four Supremes – Justices Kennedy, Ginsburg, Breyer and Kagan – concluded that defendants sentenced as part of a plea bargain should also be allowed to petition for sentence reductions. Justice Sotomayor concurred in judgement, but opined instead that not every plea bargained case should be eligible, but that Freeman was because the "express terms" of his deal was tied to the federal sentencing guidelines. The dissent – written by Chief Justice Roberts and joined by Justices Scalia, Thomas and Alito – concluded that plea bargains are not specifically tied to the guidelines and as such are not eligible for reconsideration when guidelines are changed.
Notably, the Sentencing Commission last week voted to make retroactive the sentencing guidelines passed last year by Congress. "Today's action by the Commission ensures that the longstanding injustice recognized by Congress is remedied, and that federal crack cocaine offenders who meet certain criteria established by the Commission and considered by the courts may have their sentences reduced to a level consistent with the Fair Sentencing Act of 2010," Commission chair, Judge Patti B. Saris said in a press statement. The Commission's decision, made June 30, means that some 12,000 federal crack offenders will be eligible to have their sentences reconsidered.
A note to readers: Bold and uncensored, The Austin Chronicle has been Austin's independent news source for almost 40 years, expressing the community's political and environmental concerns and supporting its active cultural scene. Now more than ever, we need your support to continue supplying Austin with independent, free press. If real news is important to you, please consider making a donation of $5, $10 or whatever you can afford, to help keep our journalism on stands.
READ MORE
More Reefer Madness
Million Marijuana March this Saturday in Austin
Jordan Smith, May 1, 2014
Retired Supreme Court judge weighs in on pot prohibition
Jordan Smith, April 25, 2014
More Marijuana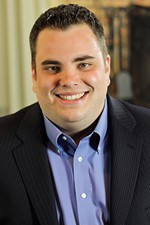 State rep's stoner past comes out in primary
Richard Whittaker, Dec. 30, 2015
High Profits, by Austin's Bat Bridge Entertainment, debuts
Marjorie Baumgarten, April 19, 2015
More by Jordan Smith
Motoreum's Yusuf & Antonio talk about the biz and their reality TV debut
May 22, 2014
Musical chairs at Downtown HQ
May 9, 2014
KEYWORDS FOR THIS POST
Drug War, marijuana, U.S. Supreme Court, courts, cops, Sixth Amendment, Fourth Amendment, marijuana, Scotts, NCAA, anti-doping, GPS, crack cocaine, Ruth Bader Ginsburg, Anothony Kennedy, reefer madness, John Roberts
MORE IN THE ARCHIVES