Reefer Roundup: 6/3/11
Your dose of drug war news
By Jordan Smith, 4:28PM, Fri. Jun. 3, 2011
This week, advocates are suing to have marijuana regulation reconsidered, lawmakers file medi-pot bills, Attorney General Eric Holder supports making new crack sentencing law retroactive, and a bunch of international honchos say the Drug War has got to go.
RULE OR GET OFF THE POT:
A coalition of drug-law reform advocates filed suit in federal court last week in an attempt to get the feds to rule on a petition filed eight years ago that seeks to have marijuana rescheduled under the Controlled Substances Act.
As it stands, pot is listed as a Schedule I controlled substance –  a designation reserved for drugs with no medical value or promise whatsoever and with a "high potential for abuse," which advocates have long claimed is a way to cut off research into the medical benefits of marijuana and to keep harsh criminal penalties in place. Although the petition was accepted by the Drug Enforcement Administration in 2003, the agency has done nothing in the intervening years to vet the request. That has prompted lawyers with Americans for Safe Access and the NORML Legal Committee to file, on behalf of the Coalition for Rescheduling Cannabis, a lawsuit in the U.S. Court of Appeals for the District of Columbia seeking to compel a response from the Obama Administration. "To put an end to this unreasonable delay, which harms tens, if not hundreds of thousands of seriously ill persons every day, petitioners…respectfully petition this Court for a writ of mandamus directing the DEA and the Attorney General [Eric Holder] to issue a full and final determination on petitioners' [rescheduling petition] or, alternatively, state whether it will initiate rulemaking proceedings, within 60 days," reads the lawsuit.
Pot was initially relegated to Schedule I primarily because lawmakers in 1970 were unsure where it should fall in the regulation scheme; in 1972, the Commission on Marihuana and Drug Abuse determined that any harm associated with pot use was "overstated and it recommended its decriminalization for personal medical use." That, as we know, never actually happened, despite scientific reviews that would back up the Commission's determination – including the 1999 Institute of Medicine report (commissioned, it should be noted, by the White House Office on the National Drug Control Policy), which concluded that there is a "therapeutic value" of medi-pot in treating a variety of ailments.
This is not the first time action has been taken to reschedule the drug – nor the first time the feds have dragged their heals to address such a request. NORML sought rescheduling in 1972 – a process that took 22 years before the DEA denied the request (notably, the petitioners in the instant case note that the federal courts had to intervene on multiple occasions in that case in order to get the ball rolling). Another rescheduling action languished for nearly a decade before getting the thumbs down. Each time it seems the feds have ignored the medical and legal information it has been given in order to keep the status quo. Obviously, that's what they're up to again. But the petitioners here argue that the delay is unreasonable (especially considering that the DEA has made it clear that it does not believe there is any medical value to marijuana), and that the years-long delay puts peoples lives at risk. "What is most troubling about the DEA's evasiveness and delay in responding to the rescheduling Petition is that the information involved is vital to the health of thousands of Americans," reads the suit. "Numerous Americans are being deprived the medical benefits of marijuana with each passing day that the DEA fails to act on the…rescheduling Petition, since such findings may [be] challenged by an interested party in court."
FED LAWMAKERS FILE MEDI-POT MEASURES:
While the DEA dicks around, lawmakers on the Hill have filed a trio of bills that would protect medi-pot patients and dispensaries – and, as you would expect, our own Surfside Liberpublican, Rep. Ron Paul, has signed on in support of two of them (we assume he'll join the third in due time – or file his own version, perhaps).
First up is a measure from Massachusetts Dem Rep. Barney Frank, who has filed HR 1983 in an effort to jumpstart the rescheduling process – actually this measure would put it into the Washington, D.C. version of high-gear: The bill would require the Dept. of Health and Human Services, in cooperation with the IOM, to submit to DEA within six months a recommendation for moving pot to a new schedule – and not on either of the most restrictive, Schedules I and II. The bill would then require DEA within a year to initiate that move with a "recommendation" that the drug be rescheduled "as other than a 'Schedule I' or 'Schedule II' substance." Finally, the bill would ban the arrest and prosecution of patients and providers who live in states with medi-pot laws on the books – the ultimate attempt to keep the feds from prosecuting ill patients, which, despite A.G. Holder's direction that that should not be happening, still happens.
Second up is a measure authored by Colorado Dem Rep. Jared Polis, HR 1984, which would protect from seizure or other federal action banks that do business with medi-pot providers. Third is a related measure, HR 1985, by California Dem Rep. Pete Stark, which would allow medi-pot businesses to deduct their business expenses from their federal taxes.
IN SUPPORT OF RETROACTIVITY:
At a meeting of the U.S. Sentencing Commission this week, A.G. Eric Holder testified in support of making retroactive the recently codified changes to the federal crack sentencing laws.
To recap: Last summer, after more than two decades of seriously unfair sentencing law, Barack Obama signed into law the Fair Sentencing Act, which created a new sentencing scheme and did away with the much reviled 100-to-one, crack-to-powder sentencing disparity. The change didn't make the sentencing scheme a one-to-one match – that seemed way too much for some lawmakers to stomach (despite the fact that crack and powder coke are chemically identical) – but it did take a first crack (sorry) at ending the extremely disparate and racist sentencing policy enacted in 1986. Still, though, left unanswered was whether current inmates could petition for relief under the new scheme. On June 1, Holder testified before the U.S.S.C. the Obama Administration supports just such a move: "I am here today because I believe – and the Administration's viewpoint is that – we have more to do," he said in prepared testimony. "Although the Fair Sentencing Act is being successfully implemented nationwide, achieving its central goals of promoting public safety and public trust – and ensuring a fair and effective criminal justice system – requires the retroactive application of its guideline amendment."
Retroactivity is also supported by Families Against Mandatory Minimums, which advocates for fairness in sentencing – and for an end to the larger man-min sentencing scheme. "Thousands of Americans are serving sentences that the Commission has criticized for many years as excessive," FAMM President and Founder Julie Stewart told the Commission. "It would be cruel to change policy because of the injustice they suffered only to deny them relief. And as for their families, I simply do not know how we tell a young child that she must live without her father for an extra five or ten years simply because he broke the law before Congress realized the law itself was broken."
THE DRUG WAR IS AN UNMITIGATED FAILURE:
Pop quiz time. What do all of the people on this list have in common: Kofi Annan, former secretary general of the United Nations; Richard Branson, founder of the Virgin Group; George Shultz, former U.S. secretary of state; Mario Vargas Llosa, the Peruvian writer; Ernesto Zedillo, former Mexican president.
Give up?
They've each signed on – along with 14 other international dignitaries – to a new report on global drug policy that concludes that the criminalization of drugs and drug use – that is, the Drug War – is a total failure. And they aren't pulling punches. Consider this, from the report's executive summary: "The global war on drugs has failed, with devastating consequences for individuals and societies around the world," it reads. "End the criminalization, marginalization and stigmatization of people who use drugs but who do no harm to others. Challenge rather than reinforce common misconceptions about drug markets, drug use and drug dependence." And that's just a tidbit. The entire thing is certainly worth reading. You can do so here.
This report is similar to one released in 2009 by the Latin American Commission on Drugs and Democracy, which also boasted among its members Zedillo along with Cesar Gaviria of Colombia and Fernando Henrique Cardoso of Brazil, who are also a part of this latest effort. That report echoed many of the same notes hit here in the most recent report – including the fact that demand drives supply and that the U.S. really demands a lot of supply, and yet fails to listen to the rest of the world – and in particular Latin America – about ways to deal with drug use and abuse and to lower demand.
This time around, it looks like it isn't only the U.S. that is nah-nah-nahing with fingers in ears: Already the Mexican government has decried the report, saying that to decriminalize drugs would make the "drug problem" worse, according to NPR.
A note to readers: Bold and uncensored, The Austin Chronicle has been Austin's independent news source for almost 40 years, expressing the community's political and environmental concerns and supporting its active cultural scene. Now more than ever, we need your support to continue supplying Austin with independent, free press. If real news is important to you, please consider making a donation of $5, $10 or whatever you can afford, to help keep our journalism on stands.
READ MORE
More Marijuana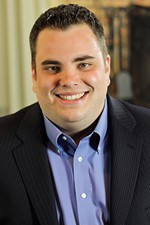 State rep's stoner past comes out in primary
Richard Whittaker, Dec. 30, 2015
High Profits, by Austin's Bat Bridge Entertainment, debuts
Marjorie Baumgarten, April 19, 2015
More Drug War
Million Marijuana March this Saturday in Austin
Jordan Smith, May 1, 2014
Retired Supreme Court judge weighs in on pot prohibition
Jordan Smith, April 25, 2014
More by Jordan Smith
Motoreum's Yusuf & Antonio talk about the biz and their reality TV debut
May 22, 2014
Musical chairs at Downtown HQ
May 9, 2014
KEYWORDS FOR THIS POST
Reefer Madness, marijuana, Drug War, Global Commission on Drugs, Coalition for Rescheduling Cannabis, Families Against Mandatory Minimums, FAMM, Eric Holder, crack cocaine, U.S. Sentencing Commission, Drug Enforcement Administration
MORE IN THE ARCHIVES