Stars Host Watch Party
Long road trip coming to an end
By Eric Pickhartz, 3:06PM, Wed. Feb. 23, 2011
The Texas Stars can see the end of the long road trip that started the weekend before Valentine's Day and produced some significant jumps in the standings. Click through to get the details and find out about tonight's watch party in Round Rock.
Nine of their last 14 games have produced wins for head coach Glen Gulutzan and his skaters, good for a season record of 32-19-3-3 and 70 points. That puts them in third place in the AHL's Western Conference behind West Division counterparts Milwaukee and Houston (the former beating the latter last night for the conference lead).
There's a buzz surrounding the team, perhaps due to the Dallas Stars recent topple, or maybe because fans are eager to see their team back at the Cedar Park Center. Their success with a mixed series of lineups and interchanging players is unmistakable.
Injuries have played a big part in the personnel shake-up, most notably with Ray Sawada's shoulder. He hurt it in his only game with Dallas. Francis Wathier and Trevor Ludwig temporarily joined Tomas Vincour and Aaron Gagnon in Big D. Vincour and Gagnon have made a strong case for their positions on the pro roster, and both had significant roles for Texas earlier this season.
A shoot-out win over the Grand Rapids Griffins last Friday and a 2-1 victory over Milwaukee has charged the team for a stretch run. There are 23 games left before the end of the Stars' regular season, 11 of which will be played at home. A five-game home stand will counter the road trip, starting this Sunday and going until March 7.
And if wings and beer go along with hockey (as assumed), you may want to head to the Hooters in Round Rock tonight, Wed., Feb. 23, for the Stars' Official Watch Party. Check the flier on the team's Facebook page for more info.
Or just wait out the end of the week; the Stars take on several division foes at home in the near future. Three more road games in four days will end the trip, and the Stars can try to cash in on some home-ice advantage after that.
Upcoming Home Games:
Vs. San Antonio: Sun., Feb. 27, 5:00pm. Vs. Abbotsford: Tue., Mar. 1, 7:30pm. Vs. San Antonio: Fri., March 4, 7:30pm. Vs. Houston: Sat., March 5, 7pm. Vs. Syracuse: Mon., March 7, 11am. TexasStarsHockey.com.
A note to readers: Bold and uncensored, The Austin Chronicle has been Austin's independent news source for almost 40 years, expressing the community's political and environmental concerns and supporting its active cultural scene. Now more than ever, we need your support to continue supplying Austin with independent, free press. If real news is important to you, please consider making a donation of $5, $10 or whatever you can afford, to help keep our journalism on stands.
READ MORE
More News
What happened today in gay? Here's your QILTBAG recap of queer news.
David Estlund, June 1, 2015
What happened today in gay? Here's your QILTBAG recap of queer news.
David Estlund, May 29, 2015
More by Eric Pickhartz
March 4, 2011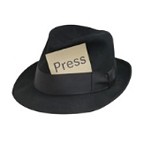 March 2, 2011
KEYWORDS FOR THIS POST
News, Texas Stars, Dallas Stars, Cedar Park Center
MORE IN THE ARCHIVES