The Daily Hustle: 2/15/11
Looking ahead to tomorrow's Council agenda
By Eric Pickhartz, 12:10PM, Tue. Feb. 15, 2011
So the City Council gets back at it Thursday, but not before one of their incipient Wednesday work sessions. Have a look at the agenda and let the deliberations begin.
Highlights for City Council's Thursday, February 17, 2011 meeting:
Item 2: Put into effect the Austin Energy Resource, Generation, and Climate Protection Plan (aka Resource Plan), which aims to get 35% of annual energy supply from renewable sources by 2020. Backup info says this is big for Austin Energy, as it aims to stay competitive with other state utilities rates-wise; it also includes "affordability goals" for the utility.
Item 3: For the bird lovers, Council will look for a Collection Agreement with the U.S. Forest Service to study and protect the endangered Golden-Cheeked Warbler – dependent in part on Austin Water Utility's budget – in the Water Treatment Plant No. 4-impacted Balcones Canyonlands Preserve.
Item 9: A construction contract for the Lake Austin Boulevard Bikeway, a deal that is not to surpass $905,352.60.
Item 13: Finding help with planning for the Austin Urban Rail NEPA Environmental Services project. This would pave the way for the proposed 16.5 miles of wild train action as a part of the Austin Strategic Mobility Plan.
Item 15: Start the Shoal Creek at Pease Park Restoration, now that the disc golfers are gone.
Items 24-26: Financing items pertaining to the Waller Creek Tunnel Project.
Item 48: Item from Council (Mayor Leffingwell, Mike Martinez, and Randi Shade) sending the City Manager into the ring of Austin ISD discussions. Catch up on the latest from the AISD slashing here and here.
Items 54-55: Briefings: Update on the City of Austin and Lower Colorado River Authority Water Partnership; and a proposed extension of parking hours.
Item 56: And as a result of Open Meetings controversy, council will hold an executive session entailing "private consultation with legal counsel." Probably not a bad idea.
What the hell else is happening?

On the city calendar: The Construction Advisory Committee meets at 10am in the Boards and Commissions Room at City Hall.

The Planning Commission, Codes and Ordinances Committee will convene in Room 1029 of City Hall, (aka the Staff Bullpen) at 6pm.

HEY! Sign up for the Hustle's weekly e-mail newsletter, recapping news, politics and more every Friday. Don't worry, we'll never spam or sell your address. Visit here, enter your info, and click 'City Hall Hustle.'

Got something you wanna show the Hustle? Email it to wells [at] austinchronicle.com, tweet it @CityHallHustle, drop by the Hustle's Facebook or Tumblr page, or leave a comment in the section below.
A note to readers: Bold and uncensored, The Austin Chronicle has been Austin's independent news source for almost 40 years, expressing the community's political and environmental concerns and supporting its active cultural scene. Now more than ever, we need your support to continue supplying Austin with independent, free press. If real news is important to you, please consider making a donation of $5, $10 or whatever you can afford, to help keep our journalism on stands.
READ MORE
More City Council
Chacon commits to change as academy moves toward reopening
Austin Sanders, March 26, 2021
As water crisis continues, City Hall tries to expedite storm recovery
Austin Sanders, Feb. 26, 2021
More Austin Energy
Agreement would cut overall utility rates by $42.5 million
Michael King, Aug. 29, 2016
Utility gives up $5.75 million; keeps everything else
Amy Smith, March 1, 2013
More by Eric Pickhartz
March 4, 2011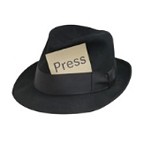 March 2, 2011
KEYWORDS FOR THIS POST
The Daily Hustle, City Council, Austin Energy, Lake Austin Boulevard Bikeway, Pease Park, Golden Cheeked Warbler
MORE IN THE ARCHIVES