Reefer Roundup
Drugs in the news
By Jordan Smith, 2:53PM, Wed. Nov. 17, 2010
Although California's move to legalize pot failed at the polls on Nov. 2, Arizona voters rebuffed lawmaker opposition – including from both of the state's U.S. Senators – to pass a measure legalizing medical pot.
Below, find more on the Arizona pot law and other drug news making headlines this week.
ARIZONA LIGHTS UP:
It looked initially like the Arizona medi-pot Proposition 203 would fail, but this week supporters claimed victory: With absentee ballots finally counted, backers of Prop 203 came out on top, with just more than 4,000 ballots tipping the scale in favor of passage. The winning measure means that Arizona is the 15th state to enact some form of medi-mari.
COLORADO SAYS LEGALIZE IT?
Meanwhile, the failure to legalize pot in California hasn't deterred pot supporters elsewhere, including in Colorado, where advocates with Safer Alternative for Enjoyable Recreation are claiming that pot will pass there in 2012. Even though some two dozen municipalities voted to ban medi-pot dispensaries, SAFER Executive Director Mason Tvert told the Associated Press that "Colorado is ready."
SICK PEOPLE NEED NOT APPLY AT WALMART?
Joseph Casias, who was fired from his job at Walmart after his employer discovered that he is a medi-pot patient, was in federal court last week in Michigan, arguing that the retailer had no right to fire him because he used prescription pot to control symptoms related to his inoperable brain tumor.
At a Nov. 12 hearing, Casias' lawyers with the ACLU argued that the case should be pitched back to state court, where it was originally filed, while Walmart argued that the case should be tossed out. Judge Robert Jonker has not yet issued his written opinion.
Notably, Casias only used medi-pot after work and argues that by terminating him Walmart has thumbed its nose at state medi-pot laws. Walmart, on the other hand, argues that the Michigan medi-mari law does not regulate employers.
FEDERAL JUDGE SAY WoD HAS FAILED:
Also from the courtroom, in a speech to law school students in Puerto Rico last week, federal Judge Juan Torruella, an appointee of Ronald Reagan who sits on the Boston-based First U.S. Circuit Court of Appeals, said that that the War on Drugs has failed and that it might be time to experiment with legalization – starting with marijuana. "I do not see how we can avoid the conclusion that the war on drugs…has a high human and material cost," he said.
R.I.P. ALCOSPEED:
Finally, today U.S. drug czar Gil Kerlikowske gave the thumbs up to a plan to ban caffeinated alcoholic beverages. This comes after the Food and Drug Administration said it would ban the canned drinks – a tantalizing mixture of malt liquor and caffeinated energy drink (doesn't that sound…yummy?) – which have been drawing headlines for their alleged role in making sick a number of drunken college kids (and, apparently, playing a role in the death of at least one).
Frankly, Reefer Madness is surprised it took 'em this long to act, since we've been talking about these beverages since at least 2008 (imagine, if the drinks included some sort of fake pot-like product they would have gotten the axe a helluva long time ago).
Nonetheless, it looks like the end is near for the alcospeed drinks – the latest batch of which include Four Loko and Joose – since the FDA is now saying that they're "unsafe" to market in the U.S. In response, the co-founders of Phusion Projects, which makes Four Loko, say that although they believe that an alcohol-caffeine combo is "safe," they'll be reformulating Loko to remove the caffeine.
A note to readers: Bold and uncensored, The Austin Chronicle has been Austin's independent news source for over 36 years, expressing the community's political and environmental concerns and supporting its active cultural scene. Now more than ever, we need your support to continue supplying Austin with independent, free press. If real news is important to you, please consider making a donation of $5, $10 or whatever you can afford, to help keep our journalism on stands.
READ MORE
More war on drugs
That's what Progress Texas wants to know
Jordan Smith, April 1, 2014
Pot-state teams battle in game, pot advocates battle on billboards
Jordan Smith, Jan. 31, 2014
More Marijuana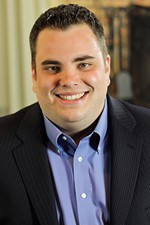 State rep's stoner past comes out in primary
Richard Whittaker, Dec. 30, 2015
High Profits, by Austin's Bat Bridge Entertainment, debuts
Marjorie Baumgarten, April 19, 2015
More by Jordan Smith
Motoreum's Yusuf & Antonio talk about the biz and their reality TV debut
May 22, 2014
Musical chairs at Downtown HQ
May 9, 2014
KEYWORDS FOR THIS POST
Reefer Madness, Joseph Casias, Prop 203, Prop 19, marijuana, war on drugs, Juan Torruela, alcospeed, Four Loko, Gil Kerlikowske, SAFER
MORE IN THE ARCHIVES