Pot at the Polls
Things not looking too good for pot-law reform measures
By Jordan Smith, 3:39PM, Tue. Nov. 2, 2010
It's election day and pot-law reformers are out giving a final push in favor of measures in several states, including Prop 19, California's legalize, tax-and-regulate measure.
While pot proponents in the Golden State still sound optimistic, it's not clear they'll have the votes to push the measure over the top. Earlier polls looked good; in the last couple of weeks, however, support seems to be slumping. Still, supporters of Prop 19 paid for a spread in both the Sunday and Monday editions of the Los Angeles Times in a last-minute voter education effort.
More troubling for pot-law reformers, however, is the chance that a medi-pot measure on the ballot in South Dakota will lose today – making S.D. the only state where medi-mari reforms have failed not once, but twice. Voters there narrowly defeated a medi-pot law in 2006 (a circumstance that some blamed on state lawmakers jacking with the ballot language in order to scare voters), with 48% in support. Now, however, a poll from the Sioux Falls Argus Leader shows Measure 13 trailing baaaadly, with just 32% of voters likely to cast their ballots in favor of the measure.
Nonetheless, the Drug Reform Coordination Network reports that, overall, Americans are moving ever closer to majority support for legalizing pot: A new Gallup poll released last week revealed an all-time high of 46% in favor of pot legalization. Majority support, they note, may just be a few years away.
A note to readers: Bold and uncensored, The Austin Chronicle has been Austin's independent news source for almost 40 years, expressing the community's political and environmental concerns and supporting its active cultural scene. Now more than ever, we need your support to continue supplying Austin with independent, free press. If real news is important to you, please consider making a donation of $5, $10 or whatever you can afford, to help keep our journalism on stands.
READ MORE
More Marijuana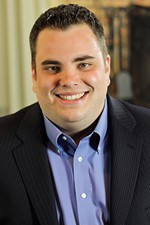 State rep's stoner past comes out in primary
Richard Whittaker, Dec. 30, 2015
High Profits, by Austin's Bat Bridge Entertainment, debuts
Marjorie Baumgarten, April 19, 2015
More war on drugs
That's what Progress Texas wants to know
Jordan Smith, April 1, 2014
Pot-state teams battle in game, pot advocates battle on billboards
Jordan Smith, Jan. 31, 2014
More by Jordan Smith
Motoreum's Yusuf & Antonio talk about the biz and their reality TV debut
May 22, 2014
Musical chairs at Downtown HQ
May 9, 2014
KEYWORDS FOR THIS POST
marijuana, medi-pot, elections, election 2010, war on drugs
MORE IN THE ARCHIVES