The Sunday Survey: 9/19/10
Perry debate-dodges and council budget-passes
Good news, people of Texas! Gov. Rick Perry is a man of his word! Yes, he lived up to his promise to weasel out of a debate by setting ridiculous criteria. Huzzah! So much for the democratic process.
In fact, it's been a great week for Perry. Somehow he managed to distract much of the media world from the fact that it was he who screwed Texas schools out of federal cash not once, but twice. However, one serious chicken may be coming home to roost: Seems like no one save Perry appointees and some of the more "hang 'em high" law and order types are convinced by the arson investigation findings that sent Cameron Todd Willingham to the execution gurney in 2004. Perry's bizarrely timed restructuring of the Forensic Science Commission scuttled the original 2009 investigation into the science behind the conviction, but it seems that specter is being raised again.
Speaking of what goes around coming around, on Monday, in a comparatively no-muss, no-fuss meeting, council approved the new city budget. Great news if you happen to be in APD but not so hot for everyone else. A slew of amendments were added at the last moment, mostly shuffling some cash between pots. However, considering that the city's Parks and Recreation Department alone is carrying $870 million in deferred maintenance, it's hard to see how taking the cash that would have gone to the Trail of Lights is going to fill that hole.
Even so, Capital Metro is probably jealous of the fact that council got that pain out of the way: The local transit agency is still deep in the weeds on its own budget. It got a big boost from the comptroller's office with an award for budgetary transparency, but now faces accusations that it's throwing disabled users under the (metaphorical) bus in pursuit of such fiscal plaudits.
Don't get too jealous, Cap Metro: Council is still roiling over some seemingly settled issues. The big argument was over whether to pass the 6.7% rate increase on water bills, an action opposed by Council Member Bill Spelman. Unfortunately, the debate came after Austin Water had been forced to concede that its infrastructure was forced to breaking point by the flash floods of Hurricane Hermine.
That's not the only sign that Austin's core systems are stretched to breaking point. In his column this week, Chronicle News Editor Michael King tackles the ongoing fight over the Town Lake Animal Center, raising the serious question of whether outsourcing the city's main animal shelter is the right step for pets, or just a way to do the job on the well-intentioned cheap.
At least there was some good news with Friday's local launch of Be The Change National Day of Service, right?
Also, big sporting news: Ultimate Fighting Championship, the world's biggest mixed martial arts promotion, made its Austin debut, while the Longhorns faced a Mike Leach-less Texas Tech. Plus, much of the Chronicle is pretty giddy about either the upcoming Fantastic Fest (follow our coverage here, and this week's upcoming two-night stint by The Pixies at the Austin Music Hall (see our interviews with Black Francis, Kim Deal, Joey Santiago and David Lovering) or both. See, it's not all so bad, is it?
Got something to say? The Chronicle welcomes opinion pieces on any topic from the community. Submit yours now at austinchronicle.com/opinion.
A note to readers: Bold and uncensored, The Austin Chronicle has been Austin's independent news source for over 40 years, expressing the community's political and environmental concerns and supporting its active cultural scene. Now more than ever, we need your support to continue supplying Austin with independent, free press. If real news is important to you, please consider making a donation of $5, $10 or whatever you can afford, to help keep our journalism on stands.
READ MORE
More Sunday Survey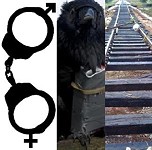 A storm, a firing, a budget and Four Lions
Richard Whittaker, Sept. 12, 2010
Richard Whittaker, Aug. 29, 2010
More by Richard Whittaker
Jim Parsons gets his Love Story moment in this wonderful tearjerker
Dec. 9, 2022
Director of the new Marine drama from A24 on learning empathy
Dec. 2, 2022
KEYWORDS FOR THIS POST
MORE IN THE ARCHIVES