The Sunday Survey: 9/5/10
Award season in Austin
Dontcha love long weekends? The way that press releases seem to appear, magically, just a little bit too late to make headlines? More of that later, but first: Best of Austin!
Yes, it was the big bad BOA issue this week: Read the full results here, or check out our handy winners' map to find out where the best of the best are. You can also catch our staff appearances on multi-BOA-winning stations KVUE (above) and KXAN (below) to see us talking about the various champs.
These weren't the only people getting public plaudits: As our burning tongues testified, it was the BOA-winning 20th Austin Chronicle Hot Sauce Festival last Sunday. Read the full victory list here.
Amid all this glee, a Longhorns' away game and the simple fact of a long weekend, Newsdesk still took time to check the press releases in our mail boxes to see what was being hidden on Friday afternoon. Oh, guess what? After all that fussin' and mussin' about how the Feds are demanding some accountability before they give him best part of a billion dollars, Gov. Rick Perry submitted the application for federal job stabilization money. Time of the announcement of this politically embarrassing volte face? 4.46pm on Friday.
Yeah, not trying to bury that headline. Nope.
In the reverse of using the long weekend to bury the news, the management at KUT decided on Friday that they wouldn't be announcing the identity of the new manager at the Cactus Cafe quite yet. New advice? Check back Wednesday.
Still, there was plenty to report that happened publicly. On Monday morning, Mayor Lee Leffingwell broke out his best winning smile to join the Get Austin Moving rally to build support for the $90 million transportation bond. Some perennial self-appointed council watchdogs are still complaining that the proposal should be broken down into its component parts, especially the proposed town lake boardwalk, but that slice-and-dice seems to be a dead (and expensive) suggestion.
There may be a bigger sales job required for the next big planned utilities expansion. The Environmental Board's Water Treatment Plant #4 Subcommittee met Thursday, but even council is divided about the project's merits.
Speaking of big engineering projects, the plans for Austin's Formula 1 track were released, to great interest from the F1 community. After years of dull redesigns, German track designers Tilke GmbH seem to have come up with something interesting, especially the signature turn one.
READ MORE
More Sunday Survey
Perry debate-dodges and council budget-passes
Richard Whittaker, Sept. 19, 2010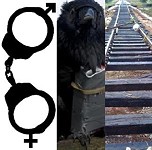 A storm, a firing, a budget and Four Lions
Richard Whittaker, Sept. 12, 2010
More by Richard Whittaker
Massive makeover could make Austin the new Atlanta for film
Nov. 21, 2017
Sci-fi comedy sequel lands on YouTube Red
Nov. 24, 2017
KEYWORDS FOR THIS POST
Sunday Survey, KXAN, KVUE, WTP4, Water Treatment Plant #4, Tilke GmbH, Formula One
MORE IN THE ARCHIVES