The Sunday Survey: 8/8/10
Are we having Fun Fun Fun yet?
With every photographer and reporter in town wondering where they'll be when Pres. Barack Obama visits town on Monday, it's easy to forget that there's still a week of news to digest.
Want the fun news first? The Fun Fun Fun Fest 2010 line-up was announced, which is good because the rest of the news is a lot less fun (fun fun.)
There's the continuing and increasingly painful fall-out over the shooting of Nate Sanders II. As if that wasn't bad enough, former Fleet Services Manager Hiram Kirkland made public this week his allegation that city staff knew about endemic and potentially criminal problems in his department as long as seven years ago. If that wasn't enough on their plate, Council also approved moving forward on a $90 million transportation bond this November. Well, maybe their new website design competition will give residents a way to track the chaos.
West of City Hall on Sixth Street, Austin ISD was wading through the latest state accountability ratings, which looked good, but came with the caveat that no-one believes that the state rankings measure anything meaningful. Double that confusion, since the Texas Education Agency announced on Friday that, while 109 out of 115 AISD campuses made the federal Adequate Yearly Progress standards, the district didn't due to its failure to meet new, higher targets for Special Education students. The one thing anyone can say with any degree of comfort is that these seemingly contradictory factors will end up as political kick balls.
The one area that Congress is trying to have some educational clarity is on school funding: This week, the US Senate told Gov. Rick Perry in a bipartisan vote that education funding has to go to education. Of course, Perry is now waving the Tenth Amendment around because, well, it's election season.
There're also some questions about whether Capital Metro studied hard enough in school. A new survey suggests that 83% of respondents like the service, but a little bit of analysis brings up that old saying about lies, damn lies and statistics.
A note to readers: Bold and uncensored, The Austin Chronicle has been Austin's independent news source for almost 40 years, expressing the community's political and environmental concerns and supporting its active cultural scene. Now more than ever, we need your support to continue supplying Austin with independent, free press. If real news is important to you, please consider making a donation of $5, $10 or whatever you can afford, to help keep our journalism on stands.
READ MORE
More Sunday Survey
Perry debate-dodges and council budget-passes
Richard Whittaker, Sept. 19, 2010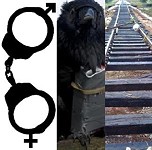 A storm, a firing, a budget and Four Lions
Richard Whittaker, Sept. 12, 2010
More by Richard Whittaker
Sorrow swallows a family whole in this supernatural chiller
April 13, 2021
Metahorror deals with the trauma of having your life as a movie
April 13, 2021
KEYWORDS FOR THIS POST
MORE IN THE ARCHIVES