Guns, Drugs, and Greg Abbott
Abbott wants the border sealed – or maybe he wants war with Mexico?
By Jordan Smith, 1:58PM, Thu. Jul. 1, 2010
Gunfire from Juárez hits El Paso city hall – and Texas Attorney General Greg Abbott is ready to fire back.
It seems that a stray shot from a large caliber weapon involved in some sort of "incident" in Juárez came across the border yesterday, went through a window on the ninth floor of El Paso's city hall and landed in the office of Assistant City Manager Pat Adauto. According to the El Paso Times, six additional shots hit the outside walls on the north and south sides of the building. The paper says police do not believe City Hall was the target and that the shooting coincided with the killing in Juárez of a Mexican federal police officer who was attacked by gunmen near a Smart supermarket just south of the river.
The incident, which understandably shook up folks inside City Hall (and led Mayor John Cook to make a cheesy comment about political shots at officials being fine, but literal shots at City Hall being over the line), but it seems to have seriously ticked off AG Abbott, who fired off a letter to President Barack Obama complaining that it was just "luck" that no one was injured or killed. And, luck "and good fortune are not effective border enforcement policies," he wrote. The time for "talk" is over, he wrote, and the time to secure the "porous border" is now.
Of course, it's sort of hard to imagine how securing the border would stop bullets from coming over it, unless Abbott is actually talking about taking on Mexico in some sort of cross-border action. That's really scary. And while it is true that thousands of people have been killed as a result of the ongoing war between drug cartels in Juárez, it is hard to see how adding more armed folks at the border will do anything to change that. After all, when you consider that the real issue is who has the power to peddle dope across the border into the U.S. – and that folks on this side of the border, though we make up just a small portion of the world's population, actually are the world's number one consumers of illegal drugs – you quickly realize that having an armed border isn't going to do shit to stop drugs from moving north.
Interestingly, however, so far no one in Texas (or in Washington, D.C., really) seems interested in talking about how drug policy impacts border communities or what changes in the decades-long losing drug war might do to help change the face of violence on the border. That's exactly the conversation that many officials in El Paso have been trying to have – including Councilman Beto O'Rourke, who is among those who have tried to get the state and federal governments involved in discussing drug policy, only to be blocked by the entire El Paso delegation to the Texas House and by their own U.S. Rep. Silvestre Reyes, a former federal immigration service agent, officials who apparently just don't want to go there. (Follow up to that story is here.)
Perhaps the real truth is that the time for talk has just begun.
A note to readers: Bold and uncensored, The Austin Chronicle has been Austin's independent news source for almost 40 years, expressing the community's political and environmental concerns and supporting its active cultural scene. Now more than ever, we need your support to continue supplying Austin with independent, free press. If real news is important to you, please consider making a donation of $5, $10 or whatever you can afford, to help keep our journalism on stands.
READ MORE
More war on drugs
That's what Progress Texas wants to know
Jordan Smith, April 1, 2014
Pot-state teams battle in game, pot advocates battle on billboards
Jordan Smith, Jan. 31, 2014
More Marijuana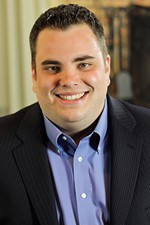 State rep's stoner past comes out in primary
Richard Whittaker, Dec. 30, 2015
High Profits, by Austin's Bat Bridge Entertainment, debuts
Marjorie Baumgarten, April 19, 2015
More by Jordan Smith
Motoreum's Yusuf & Antonio talk about the biz and their reality TV debut
May 22, 2014
Musical chairs at Downtown HQ
May 9, 2014
KEYWORDS FOR THIS POST
Marijuana, Reefer Madness, War on Drugs, Beto O'Rourke, El Paso City Council, Greg Abbott, border violence, drug war
MORE IN THE ARCHIVES