The Sunday Survey, 6/13/10
Democracy and decisions delayed
If it felt like the AISD and ACC elections would never end, they finally did: However, don't panic, both Water Treatment Plant 4 and the city's materials recovery facility remain in their respective limbos. Time for the Sunday Survey.
The big news has been, er, something about football.
After embarrassingly low turn-out in both the first round and last week's early voting, we finally had real results in the ACC/AISD run-offs. Tamala Barksdale joins AISD's Board of Trustees, while Vic Villarreal becomes the last board member for ACC. What's more remarkable is that this was done with sub-3% voter turnout.
Current officeholders actually had some work to do: Council took a budget update from City Manager Marc Ott (the executive summary was basically, "We're screwed.") There was brief triumphalism that the city had attracted a $3.6 billion investment from Samsung, then the city got caught in the decades-old weeds of Water Treatment Plant 4.
Never finding a decision they didn't like to defer, council also rejected all three bids for the materials recovery facility that was supposed to be taking everyone's recycling by now. All of which races the question, which will happen first? Austin gets a MRF, WTP4 comes on-stream, or sweet sixteen parties on the moon?
In more serious matters, the scramble is on to make a case for clemency for David Lee Powell, who faces execution on June 15 for the 1978 murder of Austin Police Officer Ralph Ablane­do.
As for the statewides, The Republican Party of Texas headed north to Dallas for its convention, but not before Gov. Rick Perry inflicted a massive campaign fail on himself with his latest attempt to stall a debate with Democratic nominee and former Houston mayor Bill White. When Perry gets back, he'll probably start facing questions about why one of his campaign consiglieres, Dave Carney, seems to be connected to a bizarre and potentially illegal signature donation to the Green Party of Texas.
A note to readers: Bold and uncensored, The Austin Chronicle has been Austin's independent news source for almost 40 years, expressing the community's political and environmental concerns and supporting its active cultural scene. Now more than ever, we need your support to continue supplying Austin with independent, free press. If real news is important to you, please consider making a donation of $5, $10 or whatever you can afford, to help keep our journalism on stands.
READ MORE
More Sunday Survey
Perry debate-dodges and council budget-passes
Richard Whittaker, Sept. 19, 2010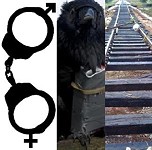 A storm, a firing, a budget and Four Lions
Richard Whittaker, Sept. 12, 2010
More by Richard Whittaker
The filmmaking Allyn brothers see Mexico through a new lens
Jan. 22, 2021
Tune in to the CW as Jared Padalecki steps in Chuck Norris' boots
Jan. 21, 2021
KEYWORDS FOR THIS POST
Sunday Survey, AISD, ACC, Austin Community College, Tamala Barksdale, Vic Villarreal, Water Treatment Plant 4, Materials Recovery Facility
MORE IN THE ARCHIVES