Baby Boomers Still Using Drugs, Pt. 2
Feds harping on drug use among older Americans
By Jordan Smith, 9:12AM, Wed. Feb. 10, 2010
For the second time in six months, the feds are highlighting drug use data that reveals higher drug use rates among baby boomers as they age than have previously been seen before in older cohorts.
File that with the Dept. of Duh.
Back in August, Reefer Madness first brought you this bit of news from the Substance Abuse and Mental Health Services Administration, reporting that drug use among those 50-59 is on the rise. In December, SAMHSA extracted data about the use of drugs by older Americans and has now packaged it together in a new and tidy three-page presser. While it is easier to find the info now, there is not much new here. Nonetheless, this newly digested data is still interesting. For example, past year drug use by adults 50-54 rose to more than 9% from 2006-2008 (this comes out to about 4.3 million people using drugs as opposed to 2.8 million, on average, in 2002), while marijuana use among this age group rose to just more than 6%. Of all folks older than 50 who used drugs in the past year, roughly 45% used pot.
The question remains, of course, what does all of this mean? Back in August, we suggested it meant this: Lifetime drug use among older adults would continue to rise for generations to come. Part of the reason drug use among older adults is on the rise, SAMHSA has said, is because Boomers have a higher lifetime use rate than those older than them. So, speculating that lifetime rates will continue to rise seems only logical when you consider that among those now 21-25 years old, the lifetime use rate is 61%.
But to hear the feds tell it, this also suggests that there will be a greater need to substance abuse treatment for older Americans – in fact, this latest report suggests that the need for treatment "will double" among those over 50 by the year 2020. Where exactly that speculation comes from isn't entirely clear. And what these folks will be needing treatment for isn't clear either. The report makes clear that marijuana use is the most common substance used among this older group, so one wonders if they're suggesting part of this drug treatment will be needed for pot abuse. That would be odd, especially when you consider that pot is not a toxic substance. (To be clear, it is logical that some individuals might have a compulsive pot-use issue, but it is important to note that pot itself is not addictive.)
Certainly, it would be worth it for doctors to find out what illegal drugs their patients are using, so that any possible interaction between illicit drugs and those prescribed to address health issues can be dealt with. "[A]ge-related physiological, psychological, and social changes make older adults more vulnerable to the detrimental effects of illicit drug use," reads the most recent report. "In addition, many older adults use prescription and over-the-counter medications that could interact adversely with illicit drugs and may themselves have the potential for abuse."
But, as pointed out previously in this space, it seems a far more pressing question is what we're going to do to reform our drug laws to reflect the reality that more Americans, and an increasing numbers of older Americans, have used and are using drugs than ever before. Locking up granny certainly can't be the answer, can it?
A note to readers: Bold and uncensored, The Austin Chronicle has been Austin's independent news source for almost 40 years, expressing the community's political and environmental concerns and supporting its active cultural scene. Now more than ever, we need your support to continue supplying Austin with independent, free press. If real news is important to you, please consider making a donation of $5, $10 or whatever you can afford, to help keep our journalism on stands.
READ MORE
More Marijuana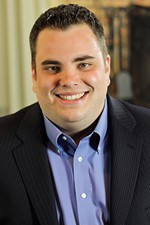 State rep's stoner past comes out in primary
Richard Whittaker, Dec. 30, 2015
High Profits, by Austin's Bat Bridge Entertainment, debuts
Marjorie Baumgarten, April 19, 2015
More war on drugs
That's what Progress Texas wants to know
Jordan Smith, April 1, 2014
Pot-state teams battle in game, pot advocates battle on billboards
Jordan Smith, Jan. 31, 2014
More by Jordan Smith
Motoreum's Yusuf & Antonio talk about the biz and their reality TV debut
May 22, 2014
Musical chairs at Downtown HQ
May 9, 2014
KEYWORDS FOR THIS POST
war on drugs, marijuana, baby boomers, drug use, SAMHSA
MORE IN THE ARCHIVES