Jersey Lawmakers Become Drug-Law Reformers?
Garden State to change drug war landscape
By Jordan Smith, 8:57AM, Tue. Jan. 12, 2010
With just a week left before the Democratic governor leaves office, New Jersey lawmakers have approved two major drug policy reform issues that promise to change the drug war landscape in the Garden State.
On Jan. 7, New Jersey lawmakers approved a bill that would eliminate mandatory minimum drug sentences and gives judges ability to decide when to enforce drug-free school zone enhancements for nonviolent offenders. The sponsors of the bill to repeal the man-min sentences have been working on its passage since mid-2008 and the measure ultimately passed with bipartisan support, and Gov. Jon Corzine has said he will sign the bill into law.
Families Against Mandatory Minimums applauded the bill's passage, noting that it would certainly help the state save money: Currently, New Jersey spends roughly $331 million per year to incarcerate nonviolent drug offenders. "This move signals a better course for New Jersey, and fairer sentences for low-level, nonviolent drug offenders," Deborah Fleischaker, FAMM's director of state legislative affairs, said in a statement.
On Monday, Jersey lawmakers passed another drug-law reform effort, approving a medical marijuana bill and making the state the 14th in the country to approve use of medi-pot for seriously ill patients.
After more than a year of wrangling, the Jersey medi-mari bill also passed with bipartisan support, and Corzine said he will sign the measure into law before leaving office next week. The bill initially met strong opposition from the tough-on-drugs contingent, but passed by strong margins in both the state's assembly and senate after several compromises were made – compromises that will likely make the Jersey medi-pot bill the strictest in the country. Only patients with certain ailments – including muscular dystrophy, multiple sclerosis, AIDS, and cancer – would qualify for access, patients would be limited to just two ounces of pot per month, would not be allowed to grow their own dope, and the state would help set medi-pot prices.
The compromise is a good way to protect patients and ultimately could serve as a model for the rest of the country, Democratic Assemblyman Reed Gusciora, one of the bill's main sponsors, told the Philadelphia Inquirer. "I don't think we should make criminals out of our very sick and terminally ill," he said. "It does not make sense for many of New Jersey's residents to suffer when there is a viable way to ease their pain."
A note to readers: Bold and uncensored, The Austin Chronicle has been Austin's independent news source for almost 40 years, expressing the community's political and environmental concerns and supporting its active cultural scene. Now more than ever, we need your support to continue supplying Austin with independent, free press. If real news is important to you, please consider making a donation of $5, $10 or whatever you can afford, to help keep our journalism on stands.
READ MORE
More Drug War
Million Marijuana March this Saturday in Austin
Jordan Smith, May 1, 2014
Retired Supreme Court judge weighs in on pot prohibition
Jordan Smith, April 25, 2014
More Marijuana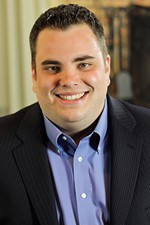 State rep's stoner past comes out in primary
Richard Whittaker, Dec. 30, 2015
High Profits, by Austin's Bat Bridge Entertainment, debuts
Marjorie Baumgarten, April 19, 2015
More by Jordan Smith
Motoreum's Yusuf & Antonio talk about the biz and their reality TV debut
May 22, 2014
Musical chairs at Downtown HQ
May 9, 2014
KEYWORDS FOR THIS POST
Drug War, Reefer Madness, marijuana, mandatory minimums
MORE IN THE ARCHIVES