Treatment or Jail
Often rehab is the only way out of a jail sentence – even if you don't have a drug problem
By Jordan Smith, 7:55AM, Tue. Nov. 3, 2009
More than half of all people admitted to rehab for marijuana use have been sent there by the criminal justice system, reports the U.S. Substance Abuse and Mental Health Services Administration.
According to the agency, in 2007 (the most recent year for which data is available), 56% of folks headed to rehab for marijuana issues were sent there by the courts – this is often the only way for a person to avoid time behind bars. That number has climbed steadily over the last 15 years, from 48% sent from the courts in 1992. Researchers suggest that referrals from juvenile court help to explain the high number of admissions with pot cited as primary substance of abuse. Nearly half of all referrals for drug treatment in 2007 were juveniles sent there by courts.
The new treatment data suggests – again – that the arguments of our last drug czar, John Walters, head of the White House Office of the National Drug Control Policy under President George W. Bush, was full of crap. During his tenure, Walters insisted that potent pot was causing more kids to be addicted and to then enter rehab. That's just not the case. A referral from the criminal justice system does not necessarily mean that a person has a drug problem.
A note to readers: Bold and uncensored, The Austin Chronicle has been Austin's independent news source for almost 40 years, expressing the community's political and environmental concerns and supporting its active cultural scene. Now more than ever, we need your support to continue supplying Austin with independent, free press. If real news is important to you, please consider making a donation of $5, $10 or whatever you can afford, to help keep our journalism on stands.
READ MORE
More Marijuana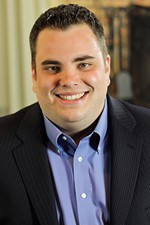 State rep's stoner past comes out in primary
Richard Whittaker, Dec. 30, 2015
High Profits, by Austin's Bat Bridge Entertainment, debuts
Marjorie Baumgarten, April 19, 2015
More by Jordan Smith
Motoreum's Yusuf & Antonio talk about the biz and their reality TV debut
May 22, 2014
Musical chairs at Downtown HQ
May 9, 2014
KEYWORDS FOR THIS POST
Marijuana, Drug War, Reefer Madness
MORE IN THE ARCHIVES