Back to School...on Drugs?
In annual survey, teens say prescription drugs and pot are easy to get
By Jordan Smith, 3:48PM, Wed. Sep. 2, 2009
Teens who have seen their parents drunk at least once are twice as likely to get drunk, and three times as likely to smoke pot or cigarettes, according to a new study from the National Center on Addiction and Substance Abuse at Columbia University.
This the the 15th year CASA has released a back-to-school drug-use report based on a survey of 1,000 adolescents ages 12-17. The purpose of the study, says CASA, is to identify "situations and characteristics" that influence teens to try or use drugs -- but, notably, it is not an epidemiological survey of use (like the National Institutes of Health annual report on drug use, or the Monitoring the Future survey of adolescent drug use). Indeed, while the MTF survey has shown that 72% of teens use alcohol by the time they graduate high school, just 33% of the teens surveyed for the CASA study said they'd ever tried the stuff.
That said, some of the CASA findings are pretty interesting. For example, a third of teens (or what would be roughly 9 million) say they could get access to prescription drugs within a day; one-in-five (which comes out to about 4.7 million) say they could score in less than an hour. For the second year in a row, most teens say scrip drugs are easier to buy than beer.
Indeed, forget about any assurances that we're actually winning the War on Drugs (which seems to have taken a holiday where it concerns teens access to marijuana): According to CASA, based on their survey results, 40% of teens say they could buy pot within the day, while 25% say they could procure pot in less than an hour. The number of teens who say finding pot for sale is easier than finding beer, cigarettes, or scrips has increased 37% since 2007.
You can find the whole report here.
A note to readers: Bold and uncensored, The Austin Chronicle has been Austin's independent news source for almost 40 years, expressing the community's political and environmental concerns and supporting its active cultural scene. Now more than ever, we need your support to continue supplying Austin with independent, free press. If real news is important to you, please consider making a donation of $5, $10 or whatever you can afford, to help keep our journalism on stands.
READ MORE
More Reefer Madness
Million Marijuana March this Saturday in Austin
Jordan Smith, May 1, 2014
Retired Supreme Court judge weighs in on pot prohibition
Jordan Smith, April 25, 2014
More Marijuana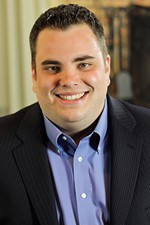 State rep's stoner past comes out in primary
Richard Whittaker, Dec. 30, 2015
High Profits, by Austin's Bat Bridge Entertainment, debuts
Marjorie Baumgarten, April 19, 2015
More by Jordan Smith
Motoreum's Yusuf & Antonio talk about the biz and their reality TV debut
May 22, 2014
Musical chairs at Downtown HQ
May 9, 2014
KEYWORDS FOR THIS POST
CASA, marijuana, Reefer Madness, war on drugs
MORE IN THE ARCHIVES