Baby Boomers Still Using Drugs
Government says this is a public health issue -- but its just the tip of the iceberg
By Jordan Smith, 7:09AM, Tue. Aug. 25, 2009
Drug use among adults between the ages of 50 and 59 is on the rise, a factor "driven" by the "aging of the Baby Boom cohort," which has a higher lifetime drug use rate than previous generations, reports the federal Substance Abuse and Mental Health Service Administration -- but not, it seems, a higher percentage of lifetime users than subsequent generations.
According to the new SAMHSA report, which analyzed data from more than 68,000 individuals, the number of adults 50 and older with substance "dependence" issues is projected to more than double from an average of 2.8 million (for years 2002-2006) to some 5.7 million in 2020.
The increase in use among this older age group is, naturally, linked to the higher incidence of Baby Boomers who have ever tried drugs -- the report estimates that some 42% of folks 50-59 during the years 2002-2007 have used drugs at least once in the lifetime; 7.1% used in the last year. The majority of those, 65%, "initiated" drug use before age 20; 3% used drugs for the first time after age 50.
For a little perspective, note that among all Americans age 12 and over, the lifetime use rate in 2007 was 46.1%. While 42% might be higher overall use rate among older Americans, it hardly seems like this is an aberration: According to SAMSHA's most recent use survey, 61% of adults 21-25 have tried drugs.
Still, drug use among the Boomers is interesting to dissect. For example, those born from 1943-1947 are more likely to indulge in the non-medical use of prescription drugs (roughly 3%); those born from 1948-1952 have increased their use of pot 2% from 2006-2007, but increased their use of any illicit drug nearly 4% over the same year (use is now roughly 10% among this cohort).
SAMSHA concludes that the higher drug use rates among older Americans poses a "growing public health concern." Indeed, it would seem that this cohort is just the tip of the iceberg in terms of higher lifetime use rates. But how we'll deal with the situation -- by locking up mom and dad and granny perhaps, for breaking U.S. drug laws? -- remains to be seen.
A note to readers: Bold and uncensored, The Austin Chronicle has been Austin's independent news source for almost 40 years, expressing the community's political and environmental concerns and supporting its active cultural scene. Now more than ever, we need your support to continue supplying Austin with independent, free press. If real news is important to you, please consider making a donation of $5, $10 or whatever you can afford, to help keep our journalism on stands.
READ MORE
More Drug War
Million Marijuana March this Saturday in Austin
Jordan Smith, May 1, 2014
Retired Supreme Court judge weighs in on pot prohibition
Jordan Smith, April 25, 2014
More Marijuana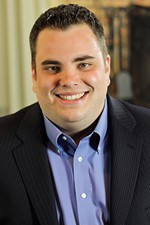 State rep's stoner past comes out in primary
Richard Whittaker, Dec. 30, 2015
High Profits, by Austin's Bat Bridge Entertainment, debuts
Marjorie Baumgarten, April 19, 2015
More by Jordan Smith
Motoreum's Yusuf & Antonio talk about the biz and their reality TV debut
May 22, 2014
Musical chairs at Downtown HQ
May 9, 2014
KEYWORDS FOR THIS POST
Drug War, Marijuana, Reefer Madness, SAMSHA
MORE IN THE ARCHIVES