Seattle Police Chief Named Drug Czar
Obama has named Seattle's progressive police chief to be head of U.S. drug policy office -- perhaps a signal of more compassionate times to come?
By Jordan Smith, 1:13PM, Thu. Feb. 12, 2009
After much waiting and speculation, President Barack Obama has finally named his pick to head up the White House Office of National Drug Control Policy. And he's chosen the progressive top cop of the Seattle PD, 59-year-old Gil Kerlikowske.
Kerlikowske became top cop in 2000 and since then has embraced harm reduction projects, including needle exchange, methadone vans, and drug courts, reports the Seattle Post-Intelligencer. Notably, under Kerlikowske, police have not engaged in raids or arrests of medi-pot patients or growers. (Washington enacted its medi-pot law in 1998.) Kerlikowske's approach to medical marijuana -- which ACLU Drug Policy Director Alison Holcomb said "demonstrated compassion" -- might be in part the reason he's Obama's pick. The new president has caught some flack in recent days for allowing the medi-pot raids by the Drug Enforcement Administration to continue after he said on the campaign trail that he does not support such actions. The nomination of Kerlikowske might be a first step toward fulfilling that campaign promise.
Also on Kerlikowske's resume, according to the PI: Although he initially did not support a city initiative making pot-law enforcement a lowest law enforcement priority, the chief has since embraced the measure, ordering officers to comply with its provisions.
More on Kerlikowske here.
A note to readers: Bold and uncensored, The Austin Chronicle has been Austin's independent news source for almost 40 years, expressing the community's political and environmental concerns and supporting its active cultural scene. Now more than ever, we need your support to continue supplying Austin with independent, free press. If real news is important to you, please consider making a donation of $5, $10 or whatever you can afford, to help keep our journalism on stands.
READ MORE
More war on drugs
That's what Progress Texas wants to know
Jordan Smith, April 1, 2014
Pot-state teams battle in game, pot advocates battle on billboards
Jordan Smith, Jan. 31, 2014
More Marijuana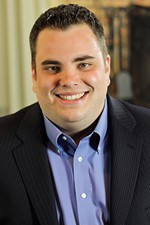 State rep's stoner past comes out in primary
Richard Whittaker, Dec. 30, 2015
High Profits, by Austin's Bat Bridge Entertainment, debuts
Marjorie Baumgarten, April 19, 2015
More by Jordan Smith
Motoreum's Yusuf & Antonio talk about the biz and their reality TV debut
May 22, 2014
Musical chairs at Downtown HQ
May 9, 2014
KEYWORDS FOR THIS POST
War on Drugs, Marijuana, Gil Kerlikowske
MORE IN THE ARCHIVES