Kids 'Crave' Accurate Drug Info
By Jordan Smith, 6:45PM, Mon. Nov. 5, 2007
High school and middle school kids are "craving accurate information on drug abuse and addiction," say scientists from the National Institute on Drug Abuse who last month conducted an online "chat" with students from across the country.

NIDA reports receiving more than 36,000 student questions regarding drugs and addiction during the chat on Oct. 12 that were fielded by more than 40 scientists and researchers who took turns answering questions posted during a 10-hour period. Questions about marijuana, alcohol, and smoking led the pack; nearly 2000 questions addressed meth or cocaine, more than 300 asked about heroin, and more than 100 questions asked about the use of inhalants – including gasoline, permanent markers, and hairspray, NIDA reports in a recent press release. "Reaching people in their teen years with accurate information is one of the most important addiction prevention efforts we can make," Dr. Nora Volkow, NIDA director, said in a press release. "The unexpectedly high volume of questions in this chat underscores how much this age group wants fact, not rumor; how much they don't know; and how much their teachers want to help them get the latest in scientific information."

For sure, the high volume also calls into question the efficacy of current federal drug control strategies, like the supposedly useful (at least that's what drug czar John Walters seems to believe, despite evidence to the contrary) youth anti-drug media campaign. But, apparently, kids are smarter than you might think – imagine: they actually want scientific information. Wow. Guess it's back to the drawing board, Walters.

Volkow says NIDA is already planning a 2008 "Drug Facts Chat Day" and that the agency intends to do outreach in participating schools, to ensure that all student questions are answered. How refreshing.
A note to readers: Bold and uncensored, The Austin Chronicle has been Austin's independent news source for almost 40 years, expressing the community's political and environmental concerns and supporting its active cultural scene. Now more than ever, we need your support to continue supplying Austin with independent, free press. If real news is important to you, please consider making a donation of $5, $10 or whatever you can afford, to help keep our journalism on stands.
READ MORE
More Marijuana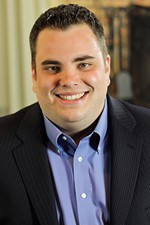 State rep's stoner past comes out in primary
Richard Whittaker, Dec. 30, 2015
High Profits, by Austin's Bat Bridge Entertainment, debuts
Marjorie Baumgarten, April 19, 2015
More by Jordan Smith
Motoreum's Yusuf & Antonio talk about the biz and their reality TV debut
May 22, 2014
Musical chairs at Downtown HQ
May 9, 2014
KEYWORDS FOR THIS POST
NIDA, marijuana, cocaine, meth, inhalants
MORE IN THE ARCHIVES