Could Cannabis Cure Cancer?
By Jordan Smith, 11:43AM, Wed. Apr. 25, 2007
Scientists at Harvard University's Division of Experimental Medicine say recent research indicates that tetrahydrocannabinol, or THC – the main psychoactive ingredient in marijuana – reduces the size of human lung cancer tumors, inhibits their growth and reduces the incidence of lung lesions. The scientists' first round of THC research – conducted in the lab and in mice – was presented last week in Los Angeles at the annual conference of the American Association of Cancer Research. "The beauty of this study is that we are showing that a substance of abuse, if used prudently, may offer a new road to therapy against lung cancer," Harvard research Anju Preet said in an AACR press release.

Harvard scientists found that THC "inhibited growth and [the] spread" of two different lung cancer cell lines when tested in vitro. Moreover, researchers found that after three weeks of injecting THC into mice that had been implanted with human lung cancer cells, the tumors decreased in size and weight by a whopping 50%, and that lung lesions decreased by nearly 60%. In addition, researchers noted a "significant reduction" in protein markers associated with disease progression, AACR reports.
A note to readers: Bold and uncensored, The Austin Chronicle has been Austin's independent news source for almost 40 years, expressing the community's political and environmental concerns and supporting its active cultural scene. Now more than ever, we need your support to continue supplying Austin with independent, free press. If real news is important to you, please consider making a donation of $5, $10 or whatever you can afford, to help keep our journalism on stands.
READ MORE
More Marijuana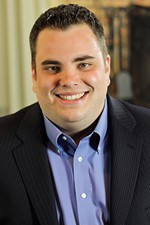 State rep's stoner past comes out in primary
Richard Whittaker, Dec. 30, 2015
High Profits, by Austin's Bat Bridge Entertainment, debuts
Marjorie Baumgarten, April 19, 2015
More by Jordan Smith
Motoreum's Yusuf & Antonio talk about the biz and their reality TV debut
May 22, 2014
Musical chairs at Downtown HQ
May 9, 2014
KEYWORDS FOR THIS POST
MORE IN THE ARCHIVES