ATX Queer Music Festival Has Austin Pride Month Singing a New Tune
New music fest boasts an all-queer lineup and a lotta fun.
By James Scott, 4:30PM, Wed. Aug. 3, 2022
Austin City Limits; South by Southwest; Levitation Fest: In terms of music festivals, Austin has something for everyone. And now, thanks to Genesis Vasquez, ATX's queer community has a big blow-out music fest of their own happening on Saturday, Aug. 6., at Lustre Pearl South – ATX Queer Music Festival.
The festival has a lineup overflowing with local queer talent from all over the creative spectrum. Also on the day's docket is a free photo booth, Pride-related swag, and a signature Frida Friday ATX night market bustling with BIPOC and queer vendors.
Vasquez's personal history in Austin's music scene started in 2010 when they first moved to the city. First as a booker for social media site the Cosmic Clash, then starting the independent and queer focused Technicolor Booking, they supported the Austin LGBTQ+ music scene while also being a part of it as the drummer for Female Gallery. (Catch them on Saturday playing in the backing band Las Chicas en 512 for Kara Foxx Paris' Selena tribute performance.) Motivated by a desire to see more queer bands elevated to actual visibility, they filled ATX Queer Music Festival with artists whose vibes, music, and experiences show how strong the city's queer music community really is.
According to Vasquez, however, finding sponsors who understood the festival's motivation was a specific challenge. "I came across some corporations that felt the word queer was only to be used in a derogatory manner vs using LGBTQ+," they say. "It was a neat experience being able to have these important conversations with some of the [businesses] I encountered." Having the chance to explain why reclaiming the word queer was so important was a great opportunity for Vasquez to create "a loving and more understanding environment when it came to Austin's queer community." They hope that folks will see this festival as a new type of city-specific Pride event, a time to celebrate Austin's queer and trans musical artists as well as show their strengths. "We can focus on our growing community by creating a space for local queers to get to know one another," they say, "and celebrate one another outside of just a pride event in honor of pride month."
Thelonious Love, an artist performing in Saturday's festival, has loved music since his childhood – performing in theatre and talent shows all the time. He recalls that being onstage felt natural to him. About eight years ago he decided to pursue a career in music, started independent label Jurnt Entertainment with Noah Fendz, and released two albums with a third on the way. As a Black queer rapper, he says he struggled early on with identifying as a "gay rapper" but now he's less concerned with avoiding labels and expectations. He says he's excited to perform in this weekend's all-queer lineup as the queer community is super talented with myriad identities within. "The spectrum is infinite and not linear in any way," Love says, adding that as a queer Black man "I'm so proud to represent Hip Hop to it's fullest!! This is for the culture!"
In terms of what his set will entail, Love says audiences should expect lots of fun as well as a joyful reunion with his backing band, SkyMomma, for the first time post-pandemic. Along with a little of the old, Love is also bringing a lot of new material and promises a sneak preview of his upcoming album Love Me Naught. "All these songs are new," Love says, "and sound even better LIVE!!!"
Another band performing on Saturday, Transy Warhol, has been entrenched in Austin's queer music scene for about a year and their experience has been one of moderate acceptance. Bass player Louise Montalvo says the band is usually booked on LGBTQ centric lineups with folks wanting to work with TW specifically because of their queerness. Audience reactions have varied, however. "There has been a time or two where we've been on stage and there was a very straight band before us," Montalvo recalls. "We went on and [played] a song or two, and it felt like the whole audience of very clearly straight people just kind of dispersed." Ruby Folk, the band's vocalist and one of its founding members, laughs at the memory while lead guitarist Adri Hullet grumbles that the most shit they've gotten has been being compared to the New York Dolls. Folk says she takes the blame for that comparison. "It's gotten to the point where us being the New York Dolls and not being the New York Dolls is like a big meme," she says.
Having started as a Bumble match between Folk and rhythm guitarist Simone Thomas, Transy Warhol's music often tends toward viewing common song themes through a queer and mentally ill lens. "Queerness is essentially the main frame that we write through," Folk says, explaining that "it is a very unique process to be having your own issues, being queer and being in love with someone … we have a lens that we put everything through, and then through that lens everything kind of distorts and twists." Montalvo adds that their music often serves as representation not seen in more straight, cis-gender music, like tribute to trans men "Boy Toy," whose chorus chant of "boy pussy! boy pussy!" goes over surprisingly well with audiences. "The last time we played at Swan Dive, I think it was either the door guy or a bouncer," Folk recalls. "I was walking out the door to my car, and all I hear behind me is 'Boy pussy!' like, yeah! You got the spirit."
Their Queer Music Festival set promises new covers, new original songs, and a whole lot of energy. With every performer bringing a similar goal of putting on a stellar show, Folk says there's a little competitive spirit at play. "If I know they're gonna take it up to 100," she says of TW's fellow lineup members, "then I gotta take it up to 110 or 115."
---
ATX Queer Music Festival is on Saturday, Aug. 6, at 2pm at Lustre Pearl South and will be raising money for local sexual health clinic ASHwell. Get your tickets here.
A note to readers: Bold and uncensored, The Austin Chronicle has been Austin's independent news source for over 40 years, expressing the community's political and environmental concerns and supporting its active cultural scene. Now more than ever, we need your support to continue supplying Austin with independent, free press. If real news is important to you, please consider making a donation of $5, $10 or whatever you can afford, to help keep our journalism on stands.
READ MORE
More LGBTQ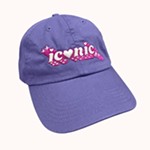 Gifts for the els, bees, gees, and teas – and the pluses!
James Scott, Dec. 7, 2023
Daring Dialogues founder on how DEI bans affect queer Texans
Adam Cherian, June 26, 2023
More by James Scott
Qmmunity advises on what local places are best for gay gift shopping this year
Dec. 8, 2023
Local Austin health orgs celebrate World AIDS Day 35 with fun and educational events
Dec. 1, 2023
KEYWORDS FOR THIS POST
LGBTQ, ATX Queer Music Festival, Genesis Vasquez, Transy Warhol, Thelonious Love, Lustre Pearl South, Austin Pride 2022
MORE IN THE ARCHIVES