Jonathan Toubin Returns to Austin
Call it a comeback. And a miraculous one.
By Greg Beets, 4:35PM, Wed. May 16, 2012
Less than six months after incurring life-threatening injuries when a taxicab ran over him as he slept in a Portland, Ore., hotel room, New York Night Train proprietor Jonathan Toubin is back at the turntables.
The former Austinite returned to his New York City base in April and wasted no time getting back in greased grooves. Toubin DJ'd before Jack White's Apr. 27 show at Webster Hall as Jay-Z looked on from the side of the stage.
On May 6, he was feted with a massive homecoming show at Brooklyn Bowl that featured performances from James Chance and Expensive Shit alongside a DJ set from the man himself. Toubin's comeback was also the subject of a lengthy feature in the May 3 New York Times.
This past weekend, he re-launched his flagship "Soul Clap" dance party at Glasslands Gallery. Blasting rare Sixties soul 45s until the wee hours, his strategic mix summoned spastic exuberance to the dance floor once again.
Toubin takes the "Soul Clap" back on the road this summer. He'll be rolling into Red 7 on Aug. 4.
The remarkable outlay of support that followed the accident is testament to the far reach of Toubin's contagiously affirming personality and love of exposing unheard music.
As his onetime partner in mid-Eighties adolescent anti-nuclear activism and early Nineties post-adolescent punk rock abandon, I'm just one of many who couldn't be happier to hear all this.
A note to readers: Bold and uncensored, The Austin Chronicle has been Austin's independent news source for over 40 years, expressing the community's political and environmental concerns and supporting its active cultural scene. Now more than ever, we need your support to continue supplying Austin with independent, free press. If real news is important to you, please consider making a donation of $5, $10 or whatever you can afford, to help keep our journalism on stands.
READ MORE
More Jonathan Toubin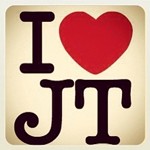 Onetime Austin rocker turned NYC DJ recovering
Greg Beets, Jan. 23, 2012
Tim Kerr spins for Jonathan Toubin tonight at the ND
Raoul Hernandez, Dec. 22, 2011
More by Greg Beets
80 local picks from Molly Burch to Brownout
Dec. 28, 2018
80 local picks from Molly Burch to Brownout
Dec. 28, 2018
KEYWORDS FOR THIS POST
Jonathan Toubin, New York Night Train, Jack White, Jay Z, James Chance, Expensive Shit, Soul Clap
MORE IN THE ARCHIVES